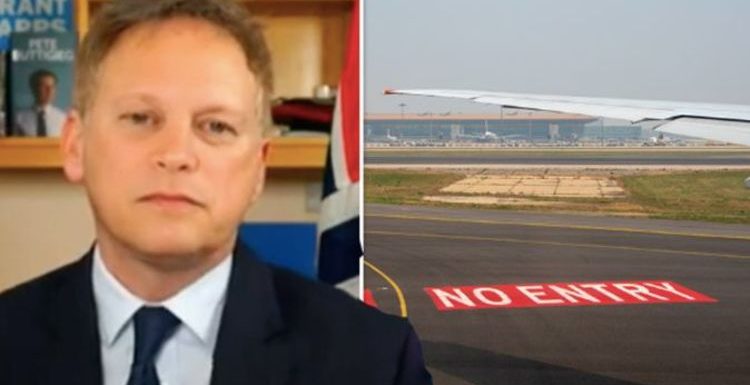 Grant Shapps addresses calls for UK border closures
Countries around the world slammed shut their borders during the coronavirus pandemic. From the US to New Zealand, certain nations stopped travel to and from their country other than for very specific reasons, in order to try and keep the virus at bay.
Despite some criticisms for not doing the same, Secretary of State for Transport Grant Shapps has defended the UK's positions.
Speaking on Sky News he said there is "proof" keeping the UK borders open has not made them "unsafe".
"A lot of people asked me 'why don't you just shut the borders? Close it entirely?'," he said.
"Putting aside the fact we are an island and we require people and goods to be able to function at all, bringing in the medicine, the goods, the PPE, putting all of that aside, look what happens in the United States.
We will use your email address only for sending you newsletters. Please see our Privacy Notice for details of your data protection rights.
"They did, last March, entirely close the border.
"Britons haven't been able to fly to America since last march, no one in Europe.
"It hasn't helped them last year, not one iota."
He added the Chief Medical Officer had supported the Government in their decision to maintain an open border.
DON'T MISS
UK arrivals need to show proof of negative covid test or face fine [INSIGHT]
Greece holidays: Latest FCDO update as quarantine extended [FCDO UPDATE]
Holidays: Expert pushes for 'free' coronavirus tests for travel [INTERVIEW]
"I asked the chief medical officer, I asked him about this right at the beginning, should we close the borders and he said 'there is no point in doing so, you will delay the whole thing by about four or five days, you will stop the flow of goods and medicines important transactions taking place and you won't stop the virus. Once it is already here.'
"What we are doing with the mass testing that is already helping and the ability to ask people to get tested it to try not to let a new variant from entering the country.'
Instead, the UK has put in place travel corridors, which snapped into action in June last year.
Travellers crossing the borders from countries deemed "high risk" due to their coronavirus rate are required to quarantine for up to 10 days.
The quarantine period can be alleviated to just five days if arrivals can present a negative coronavirus test on day five of their self-isolation.
This must be acquired privately, at a cost to the traveller.
Furthermore, a new policy coming into effect today states all arrivals, regardless of where they are from, must present a negative coronavirus test taken 72 hours prior to their departure.
This test must meet "specific" requirements for sensitivity.
"It is a bit technical but we are now asking for the PCR test which you often hear about," Mr Shapps said.
"What we are asking for instead is a sensitivity and what is called specificity – so up to a certain standard in other words.
"Those can be PCR tests or lateral flow tests, or LAMP tests, the point is there are enough of those around now to make this a workable approach to having one extra check.
"An extra layer of security. But as I say not the be-all and end-all."
Source: Read Full Article