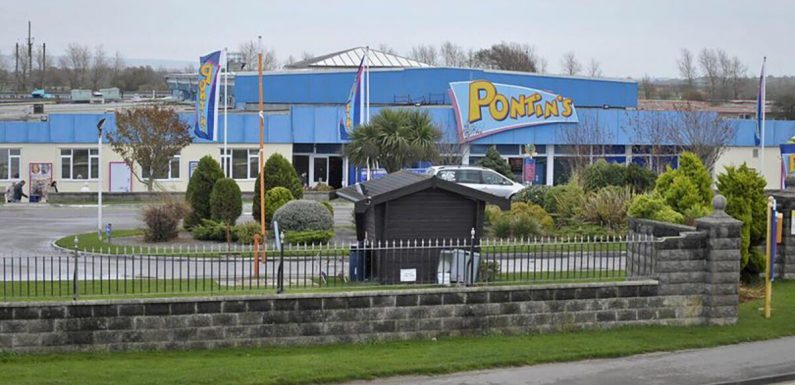 We use your sign-up to provide content in ways you've consented to and to improve our understanding of you. This may include adverts from us and 3rd parties based on our understanding. You can unsubscribe at any time. More info
The woman, named "Marie R" on TripAdvisor, travelled with her family to the Pontins resort at Brean Sands, Somerset, and upgraded her stay before arrival. However, in her critique she argues the £99 upgrade was not worth the money, as her one-star review slams the trip as "a disgrace".
Calling the experience "hideous", the TripAdvisor review, posted on July 4, was titled "this place isn't fit for rats!".
The review began with Marie R resorting to capital letters to get her point across. She wrote: "DO NOT STAY! AVOID AT ALL COSTS! This is possibly the worst ever place I've ever come across! Checked in and checked out within 10 mins."
It continued: "We originally booked it and paid an extra £99 to upgrade…never in my wildest days could I have imagined how bad it was! Had early check-in (2pm), when we got to the apartment cleaner was in there and told us not to go in! And not to look in the bathroom! She was waiting for the maintenance man!"
According to Somerset Live, Marie R's alleged experience was made worse after the advice she claimed to have received by staff on site. She continued: "It was hideous! I can't believe they actually think people could stay there. Dirty dirty dirty!"
Pontins: Emergency services at scene after roof collapse
"The reception was absolutely useless!" continued Marie R. "Said that we had to wait to see if maintenance could resolve the issue… and that if they could we would have no choice but to stay in there!
"I wouldn't put my worst enemy in there! Absolute disgraceful that this is still running! It should be condemned! DO NOT STAY THERE! One lady was SOBBING at reception! I'm absolutely disgusted!
"COMPLAINT AND REFUND REQUEST HAS BEEN SUBMITTED! I will do whatever it takes to get my money back and warn others! PONTINS YOU ARE A DISGRACE."
The resort at Brean Sands made headlines back in 2019 after the roof on the clubhouse collapsed, prompting the site to be evacuated.
Eighteen people needed treatment at the scene, including six who were taken to hospital.
Pontins' resort in Somerset is unfortunately no stranger to bad reviews, with one visitor earlier this year saying they'd rather "visit Chernobyl".
Express.co.uk has approached Pontins for a comment.
Source: Read Full Article