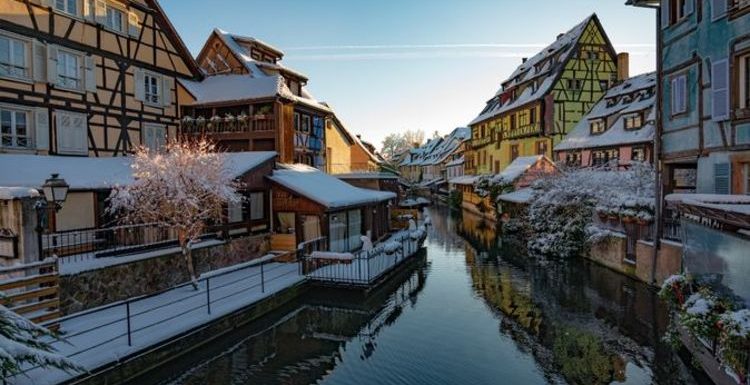 Covid-19: Simon Calder explains when to book travel PCR tests
We use your sign-up to provide content in ways you've consented to and to improve our understanding of you. This may include adverts from us and 3rd parties based on our understanding. You can unsubscribe at any time. More info
All travellers, including those that are fully vaccinated, will need to provide a negative test to enter France. Currently, all fully vaccinated UK travellers can enter France without a test result.
French Government spokesperson Gabriel Attal confirmed the restrictions would be brought in at a meeting on December 1.
He added further travel restrictions in the EU could be introduced in a coordinated effort from EU leaders.
The new rules will significantly increase the price of a family holiday to France. Tourists have to pay for tests used for travel.
France has yet to release details on the rule and it is unknown whether antigen tests will be accepted.
The news follows several tough restrictions brought in by France to tackle the Omicron variant.
From January 15, every adult will need a booster jab to access France's pass sanitaire, or health passport.
The booster jab rule will apply to people who were vaccinated more than seven months ago.
Unvaccinated people will be able to have a pass sanitaire but they will need to take a negative test every 24 hours after January 15.
France charges tourists for PCR and antigen tests so it will become very expensive for unvaccinated people to enter many venues.
France's pass sanitaire is required to enter many hospitality venues and tourist attractions.
It is not required to enter all tourist accommodation but will be needed for communal facilities such as swimming pools or bars.
France's new travel rules come as many countries reintroduced restrictions in response to the Omicron variant.
Spain has now banned all unvaccinated tourists over the age of 12 from entering the country.
The move has upset some families' holidays as many UK teenagers have not had the chance to receive a second jab.
UK tourists travelling to Portugal also need to take a negative test before flying, where they are vaccinated or not.
Portugal has said it will fine airlines that transport passengers who have not taken a negative test.
The UK has introduced a ban on travel to and from several African countries, including Malawi and South Africa.
All travellers need to take a PCR test on or before day two after arrival in the UK and self-isolate until they have the result.
Omicron was first identified in South Africa but it is not known where the variant originated.
Many countries have reported cases of Omicron including the UK, Spain, Belgium and the Netherlands.
Source: Read Full Article