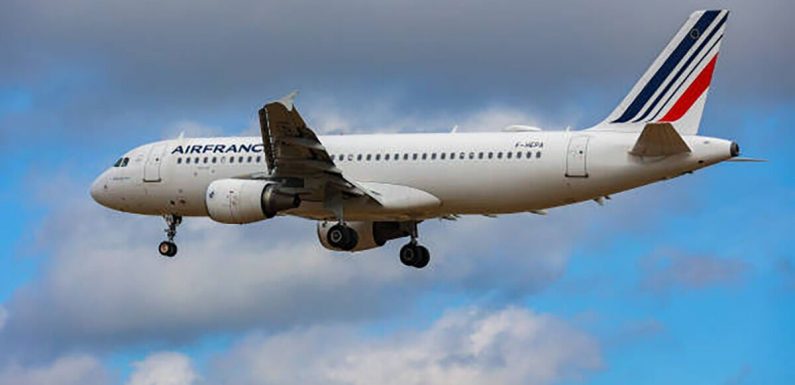 We use your sign-up to provide content in ways you've consented to and to improve our understanding of you. This may include adverts from us and 3rd parties based on our understanding. You can unsubscribe at any time. More info
An Air France plane had to go back to its airport this morning due to the "smell of smoke in the cockpit and the cabin".
The flight, destined for Paris, returned swiftly to Manchester Airport because of the "technical incident".
The pilot noticed the issue not long after take-off at the Manchester hub.
It returned there by 7.30am, the airline said.
A spokesperson for Air France told Manchester Evening News there was a smell of smoke in the cockpit and the cabin.
Witnesses reported seeing fire engines at the scene when the plane landed. Air France said customers were taken off the plane and will be rebooked onto another flight to Paris Charles de Gaulle airport.
In a statement, a spokesperson for Air France said: "Air France confirms that the crew of flight AF1269 on 3 February 2023 from Manchester to Paris-Charles de Gaulle – operated by Airbus A320 – decided to turn back to Manchester shortly after take-off due to a technical incident (smell of smoke in the cockpit and in the cabin). The pilots and cabin crew are regularly trained to handle this type of known and controlled situation.
"The aircraft landed normally in Manchester at 7h32, local time. The customers were immediately taken care of by the Air France staff and will be rebooked on following flights to Paris.
"Air France understands and regrets the inconvenience caused by this situation and reminds that the safety of its customers and crews is its utmost priority."
Manchester Evening News has also contacted Manchester Airport for information.
TUI Passengers who allegedly would not stop drinking were hauled off a flight from Cancun to Manchester, after it was forced to divert last month.
That plane, bound for Manchester, was forced to divert to Bangor International Airport, in Maine.
Source: Read Full Article