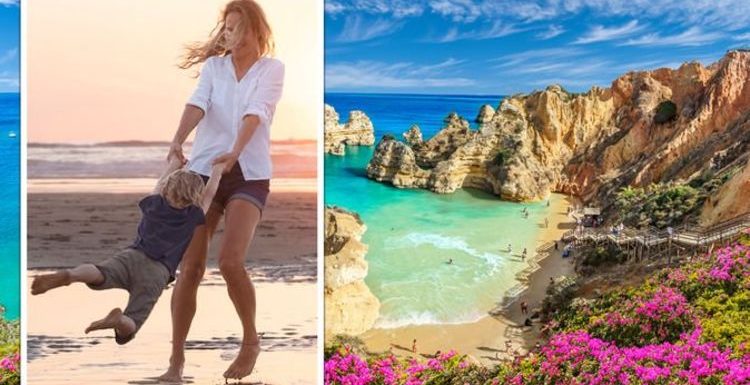 Portugal: Algarve tourist chief welcomes British visitors
We use your sign-up to provide content in ways you've consented to and to improve our understanding of you. This may include adverts from us and 3rd parties based on our understanding. You can unsubscribe at any time. More info
Relocating to another country is a dream for many Britons who want to never leave their holiday destinations. With the prospect of great weather, great food and an outdoorsy lifestyle, the Algarve in Portugal is a popular choice.
Pedro Reimão, Executive Board Member at luxury resort Vale do Lobo told Express.co.uk: "We have fantastic weather.
"The sun is shining, there are no clouds in the sky and of course, it makes all the difference.
"Not only during the winter but also in this pandemic context."
He continued: "Portugal, the Algarve and Vale do Lobo in particular are a safe haven where people can take refuge in total tranquillity and benefit from the fantastic weather."
British expats may have many reasons for relocating, but Pedro believed "the reason people want to move to Portugal is the full package".
He said: "It's the weather, but it's also the restaurants and the lifestyle and the nature, and the beach, and the golf.
"At the end of the day it's the ability of Portugal in general to offer the full package of a fantastic lifestyle.
"The weather allows you to have that lifestyle, with the amenities, the infrastructures, but also the security."
Pedro said "Portugal is one of the most secure destinations in the world" and "the people are reputed for being particularly welcoming to newcomers".
Portugal is a "safe haven" for expats and Pedro recounted a lunch he had with one of the villa's owner at Vale do Lobo.
He said: "I was having lunch with an owner the other day and he was telling me that the pandemic was fantastic.
"Of course not per se, but he managed to make the most of it by spending six months of it right here in Portugal.
"He worked intensely during the working hours but then was able to play a round of golf and have a stroll with his wife and his dog by the beach."
Pedro saw more and more people choosing a hybrid lifestyle where they relocate "step by step".
He explained: "People who are buying properties with us are not necessarily retiring immediately, they don't start living in Portugal the day after.
"They buy thinking ahead and planning for their retirement.
"They are using their property for increasingly longer stays.
"They've realised during the pandemic that it is possible to spend much longer periods of time with us than before.
"Remote working is a reality now. And during the pandemic, people felt they were much more comfortable here than in their own countries.
"And working exactly the same they would there. With all the added benefits of the lifestyle."
Source: Read Full Article