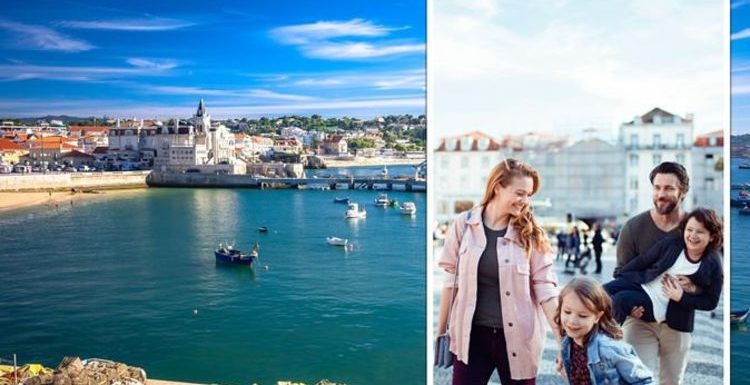 EU 'using expats to punish UK for Brexit' says expert
We use your sign-up to provide content in ways you've consented to and to improve our understanding of you. This may include adverts from us and 3rd parties based on our understanding. You can unsubscribe at any time. More info
Around 60,000 British expats live in Portugal and the country is one of the most popular destinations for a relocation. With so many Britons, expats moving to Portugal may find themselves living in the middle of the expat "scene".
Portugal Property Guides looked at the Portuguese "hotspots" for Britons.
Whether newcomers want to avoid or join in their fellow British expats, these are some of the most popular areas for Britons in Portugal.
Tavira and the eastern Algarve was the top spot for British expats.
Portugal Property Guides noted the region was "decades behind the west in attracting expats", but it's definitely caught up now.
The Algarve in general is one of the most popular relocation destinations for Britons.
The south of Portugal offers beach, sun and proximity to Spain.
Expats in the eastern Algarve can live by the sea and immerse themselves in the expat community.
Or they can live up in the hills and avoid other Britons.
Lagoa, Carvoiero and the surrounding area came second on the list.
The area is popular with Dutch and German expats as well as Britons.
While more expensive than other regions of the country, Lagoa, Carvoiero and the surrounding area offer a picturesque setting in which to play a round of golf.
In third place was the Golden Triangle.
Almancil, Vale de Lobo and Quinta do Lago, aka the Golden Triangle, is "where you'll find glitzy villas, celebrities, golf courses and designer boutiques".
The affluent area is one of the most expensive in Portugal with plenty of luxury to be found.
Britons in the region may be living in Portugal only part of the year.
Second homes are popular here, and so is an expensive holiday.
In fourth place was Cascais, a suburb of Lisbon.
There are plenty of expats in the coastal area, with international schools doing "a roaring trade".
With the capital just around the corner, the suburb is particularly popular with working expats.
Last on the list of most popular areas for British expats in Portugal was Tomar.
The Portuguese countryside of Tomar is the most fertile part of the country and Britons looking for rural life enjoy the villages surrounding the town.
Tomar itself is not the most popular expat destination, but the area as many expats and they tend to meet up in Tomar.
Portugal's British expats hotspots
1. Tavira and the eastern Algarve
2. Lagoa, Carvoiero and the surrounding area
3. The Golden Triangle
4. Cascais
5. Tomar
Source: Read Full Article