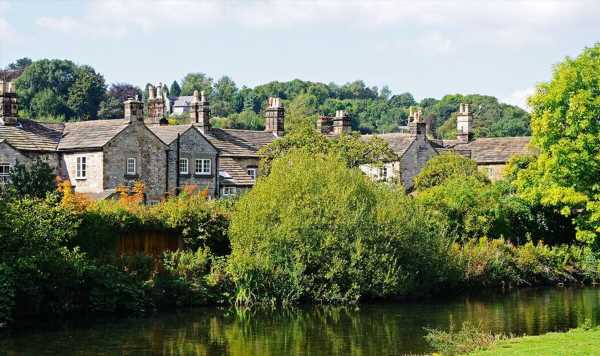 A small British town in the Peak District has been crowned one of the most beautiful in the UK for its scene riverside walks and delectable baked goods.
Bakewell was discussed in a clip from TikTok travel guru @heykeyt, who's account is dedicated to uncovering hidden gems around the UK.
The clip was posted along with the caption: "Visited the most beautiful town in the Peak District, Bakewell", inciting viewers to visit the spot themselves.
In the video, which has racked up more than 1,300 likes, the content creator lists a score of must-do activities, include visiting farmers' markets and trying the Bakewell pudding.
Legend has it that the world-famous tart was mistakenly invented by a local cook in the mid-19th century. Today, it be sampled at various cafés and restaurants in the area.
Don't miss… Scotland's most beautiful and 'fairytale-like' village is also its most haunted
Not only is Bakewell the biggest in the Peak District National Park, but it is also idyllically located along the banks of the river Wye.
The Rye valleys and their clear waters have long been prized for their unparalleled beauty, wildlife, and tranquility.
Along this river is also the Love Locks Bridge, locally known as Wye Bridge, where tourists would attach their inscribed padlocks to the railing year after year.
The bridge is listed as one of the town's highlights on TikTok, used by locals to commemorate their lost ones or celebrate new-found love.
We use your sign-up to provide content in ways you've consented to and to improve our understanding of you. This may include adverts from us and 3rd parties based on our understanding. You can unsubscribe at any time. More info
In April 2021 the local council announced that it would remove the locks to conduct maintenance work on the bridge, leaving thousands of visitors and locals disappointed. Plans were finally postponed.
The town's official website states that its medieval five-arches stone bridge and quaint courtyards "are a magnet for painters, photographers, and sightseers alike".
The Bakewell's corner of the Park District is peaked in industrialism, with signs for stain-glass artists and stonemasons on virtually ever other street corner.
For those seeking fresh air, a walk along the river offers sweeping views of the town and its surrounding banks, covered in lush greenery.
Source: Read Full Article