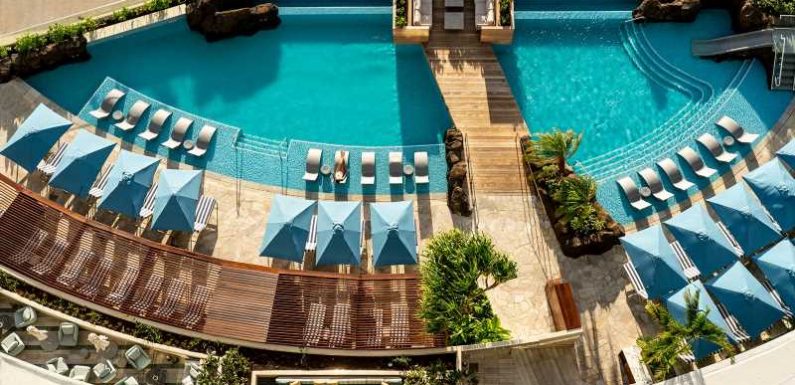 Load Error
I've got a new habit. A few times a day, I open my desk drawer where I keep my COVID-19 Vaccination Record Card. I take it out and hold it reverently in my hands. I carefully re-read the information on its face. I've done this so many times, I have the manufacturer's lot number — for my first dose and my husband's — memorized.
I then flip the card over to look at my second dose appointment date. I count the days on my fingers. Then I look at the calendar. I have the date two weeks from my second dose circled. "FREEDOM" — in all caps — is scrolled across the neat square in my datebook.
I look at my vaccination card again; this is my ticket back to what used to be. I carefully place it back in my desk drawer and feel almost normal again.
The fact that we have three viable and very effective vaccinations for COVID-19 just a year into the pandemic is a miracle of science. It's our generation's moon shot and I am so thankful to everyone that had a part in making these vital vaccinations a reality. It is our path back to the lives we've missed so much.
With my vaccination protocol underway, a weight lifted from my shoulders and I finally felt ready to book a "vaxication." It's what the travel industry is calling those vacations that people, just like me, are booking. A "thank goodness I'm vaccinated" getaway — one that's probably sorely needed after a yearlong lockdown.
For more TPG news delivered each morning to your inbox, sign up for our daily newsletter.
Here are my tips for booking your own vaxication.
Follow your instincts
Some newly vaccinated people will be ready to get on a plane and travel far from home — or at least as far as destination entry requirements allow. I have friends that have booked vaxications to Hawaii, Mexico and various Caribbean islands.
Here are the 90+ countries and territories Americans can visit now. You could even travel as far as the Maldives if that's your desire. You just need negative COVID-19 PCR results from a test taken within 96 hours of departure.
If you are arranging flights and are still hesitant to be close to people outside of your pod, Delta is the only airline still blocking the middle seat through April 30, 2021.
While I'd be totally comfortable flying once I'm fully vaccinated, I wanted our first vaxication to be easy and stress-free so I picked somewhere within driving distance. We've visited this destination dozens of times over the years and know the lay of the land. We'll visit favorite spots and check out some new places.
If you're at all anxious about your personal return to travel, that's OK. A lot of people are right now. TPG's Melanie Lieberman recently wrote about strategies to help mitigate travel anxiety. Check them out. And, when deciding where you'll vacation after you've completed your vaccination schedule, just keep it simple and stress-free. Follow your instincts and book what "feels right" for you and your travel companions.
Check destination entry requirements
Before getting too excited about a particular destination on your wish list, check any entry requirements that could include a prearrival COVID-19 test or mandatory quarantine. Hawaii has the most well-known prearrival testing program. It includes getting a negative result from a nucleic acid amplification test, such as a PCR test, from an approved testing partner within 72 hours before departure to Hawaii. If you arrive without the required test results, you are required to quarantine for 10 days.
Video: 4 Things to Know Before Your First Trip to the Maldives (Travel + Leisure)
This Safari Park Is Hosting Virtual Playdates for Chimps With Other Zoos

Travel + Leisure


7 Concrete Ways to Do Your Part for the Asian American Community Right Now

Travel + Leisure


You Can Work From a Dreamy Luxury Tent With a Private Pool in the Costa Rican Rain Forest

Travel + Leisure


Tupperware Is Teaming up With the National Parks Service to Divert 10M Plastic Bottles

Travel + Leisure


These Are the Best Small Towns in the South

Travel + Leisure


Viking Cruises Announces May Sailings for UK Residents

Travel + Leisure


You Can Visit Iceland Again — If You're Vaccinated

Travel + Leisure


California Amusement Parks Can Open on April 1 — but Please, No Screaming on the Rides

Travel + Leisure


Vrbo and Netflix Are Offering Action-packed Family Vacations for the Price of a Kid's Allo

Travel + Leisure


Disneyland and California Adventure Park Finally Have an Official Reopening Date

Travel + Leisure


You Could Get Paid $5,000 to Take Your Vacation Days

Travel + Leisure


Disney's Blizzard Beach Water Park Is Finally Open — Here's What It's Like

Travel + Leisure


'COVID-free' Trains Will Soon Run Between Rome and Milan

Travel + Leisure


This Walrus Fell Asleep on an Iceberg and Woke Up in Ireland

Travel + Leisure


New Disney World Service Turns Your Phone Into Your Park Ticket

Travel + Leisure


Virgin Voyages Will Require Passengers, Crew to Be Fully Vaccinated

Travel + Leisure


This Safari Park Is Hosting Virtual Playdates for Chimps With Other Zoos
At least someone still loves virtual meetings.


Travel + Leisure



7 Concrete Ways to Do Your Part for the Asian American Community Right Now
Real progress starts with simple actions.


Travel + Leisure



You Can Work From a Dreamy Luxury Tent With a Private Pool in the Costa Rican Rain Forest
This dreamy work-from-rain-forest package includes yoga, cocktail delivery, and a private plunge pool.


Travel + Leisure

You can find out entry requirements for the international destinations Americans can visit. Or, if you're traveling within the U.S., search your destination name plus "visitors bureau" and the home page should have a link to any testing or quarantine mandates.
Travel with other vaccinated people
Some of your friends and family are probably also getting vaccinated right now. If you've been missing them, maybe it's time to plan a trip together. It's the perfect way to reconnect after too much time apart.
The Centers for Disease Control and Prevention (CDC) recently released guidelines on what fully vaccinated Americans can do. On that list? Gathering indoors without masks with other vaccinated individuals. You can also do the same with unvaccinated people as long as they are at low risk for COVID-19. Just be sure to allow two weeks after your last vaccination dose before gathering with anyone.
If you are traveling with a group, you may find some hotels and resorts offering "pod" perks. The Ritz-Carlton Residences, Waikiki Beach has its own "Pod Travel Concierge" program. Guests booking any multi-room suite get access to the concierge that can handle prearrival requests, such as groceries delivered directly to your kitchen before you check-in. The concierge is also your go-to person who can arrange socially distanced excursions or private experiences, like a sunset yacht cruise. If you're traveling with a lot of people, you can create a "hotel-within-a-hotel" by reserving an entire floor (10 guest rooms and suites) in the Diamond Head Tower.
Keep up with all safety precautions
Even though more and more people are being vaccinated every day, we still need to follow current safety protocols. That includes mask-wearing in public settings, maintaining social distance (especially in enclosed spaces) if you're mingling with people outside of your immediate family/pod, using hand sanitizer and washing hands often.
These measures will be with us for the foreseeable future as we work toward a majority of our population being vaccinated or until we reach "herd immunity" and this disease is managed to the point where we can safely resume normal life.
Use your points or you may need to hunt for a value
A lot of us are on the hunt for vacation accommodations this spring and summer. Some of us are doing so because we've been vaccinated and others are just traveling as usual for spring break. That means hotel and vacation rental inventory in popular destinations is tight. Be flexible because you may not find exactly what you want on the dates of your choosing.
When I opened my laptop to book our vaxication, I went to book a specific hotel. It doesn't participate in any hotel loyalty programs, but it's a place we've always enjoyed so I figured we'd just pay cash. When I fired up the booking engine, the nightly rate was more than we were willing to pay for this particular place. The value wasn't there.
So, I did some searching at Marriott, Hyatt, Hilton and IHG's websites (since those are the points I have to work with). Then, I checked American Express's Fine Hotels + Resorts, Chase Luxury Hotel & Resort Collection and Visa Infinite Luxury Hotel Collection to see what hotels were bookable with the extra benefits each of those programs provide.
Based on those searches, we selected a JW Marriott property but decided to pay cash instead of points because of a great promotion that includes a $50 per night resort credit, valet parking (which we value) and guaranteed 2 p.m. late check-out.
Bottom line
Some people never stopped traveling through the pandemic and they'll continue to book new adventures. But, if you've been holding off, you may find that you're suddenly feeling more bullish about the prospects. Just ease into it and make plans that feel right to you — and don't forget to use those gazillion travel credits, free night certificates, companion passes and points that have been piling up in your accounts for the last year!
Featured image courtesy of The Ritz-Carlton Residences, Waikiki Beach
SPONSORED: With states reopening, enjoying a meal from a restaurant no longer just means curbside pickup.
And when you do spend on dining, you should use a credit card that will maximize your rewards and potentially even score special discounts. Thanks to temporary card bonuses and changes due to coronavirus, you may even be able to score a meal at your favorite restaurant for free. 
These are the best credit cards for dining out, taking out, and ordering in to maximize every meal purchase.
—
Editorial Disclaimer: Opinions expressed here are the author's alone, not those of any bank, credit card issuer, airlines or hotel chain, and have not been reviewed, approved or otherwise endorsed by any of these entities.
Source: Read Full Article