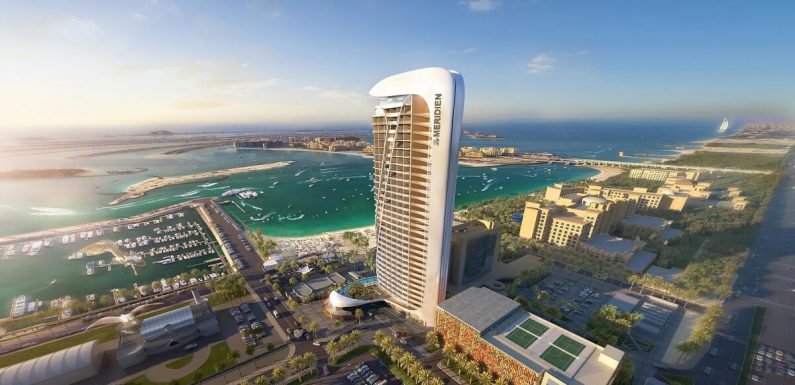 Wasl Hospitality and Leisure aims to build on its portfolio of 6,885 hotel rooms
Wasl Hospitality and Leisure, a subsidiary of Wasl Asset Management Group, has announced the near completion of works on four new hotels to be launched soon in Dubai.
Construction work at Hyatt Centric Hotel is progressing, with a 98 percent completion rate, a statement said, adding that the project is being developed on a plot close to La Mer beach.
The hotel has a capacity of 173 keys, which includes 125 king-size rooms, 26 VIP rooms, 18 twin rooms, three rooms for people of determination, and a VIP suite room.
Other facilities at the hotel include all-day dining areas, a pool, a gymnasium as well as treatment rooms. The hotel is expected to be operational by the fourth quarter of this year.
Wasl Hospitality is also developing a new hotel in Al Sufooh, which will be operated by Marriott International, featuring 318 rooms and with an expected completion by Q1 2022.
How investments in luxury hotels offer a hedge against inflation
Being able to adjust room rates daily is a benefit hotels have over other real estate assets when it comes to wealth protection
The company has also completed works at Aloft Dubai Airport, which includes 230 rooms, and Element Dubai Airport, which features 89 furnished apartments. Both hotels are expected to be launched over the next few months.
Wasl Hospitality and Leisure said it has a portfolio of 6,885 hotel rooms, of which 5,301 rooms are distributed among 19 hotels and 1,584 hotel apartments.
Source: Read Full Article