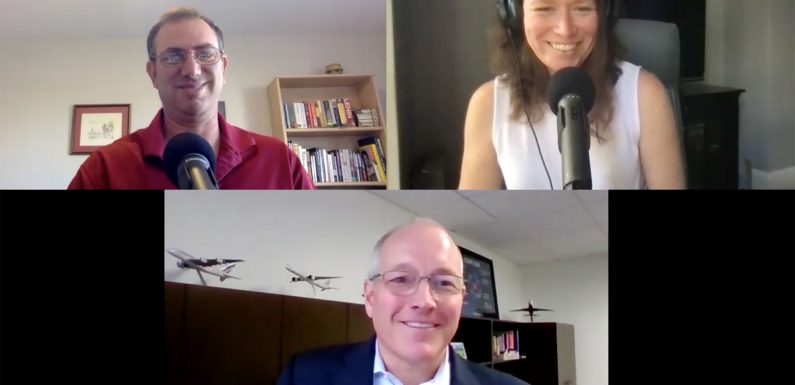 Subscribe now using your favorite service:
Airlines connect the world, and they also connect all the components of travel, from cruising to tours to hotels.
We've brought on Steve Sear, a top executive at Delta Air Lines, to talk with host Rebecca Tobin and aviation editor Robert Silk about leisure and corporate travel demand; vaccine mandates; training Delta flight attendants and other employees to identify unruly-passenger behavior; and how travel advisors (and travelers) can keep up with the ever-changing business of flying. 
We're starting this episode with an excellent piece of news for travel: That the U.S. will reopen to international travelers, starting in November.
This conversation was recorded Tuesday, Sept. 21 and has been edited for length and clarity.
Episode sponsor:
This episode of the Folo is sponsored by Hurtigruten Expeditions.
Learn more about its once-in-a-lifetime Galapagos cruises at its website
or agent portal. 
Related reports:
'A game-changer:' Travel marketers cheer U.S. plan to welcome international visitors
Delta CEO says surge in business travel is coming
Travelport says Delta GDS deal brings agency incentive
Unvaccinated Delta employees will see insurance surcharge
FAA: Getting tougher with unruly passengers is paying off 
Source: Read Full Article