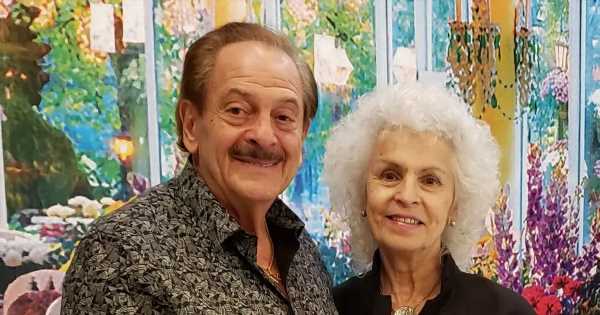 If you thought the couple booking 51 cruises back to back had upped the ante, then think again.
That's because another couple is outright selling their home and planning to move onboard a cruise ship full time – and they've bought a $2.5million (approximately £2million) for their retirement. Mike Soroker, 80, and his wife Barbara, 75, are currently paying installments for a cabin on upcoming ship MV Narrative.
Unlike other cruise ships, this luxury vessel isn't just offering up holiday stays, but entire cruise cabins and apartments that can be bought long-term, or as holiday rentals. Storylines, the firm behind the ship, promises that it will offer heaps of activities, on-board facilities such as laundry services and a gym, 20 restaurants and more.
READ MORE: Cruise passengers warned of items banned on ships including booze and food
READ MORE: 'I caught boyfriend cheating mid-holiday – he didn't realise he was on camera'
Despite having only been on four cruises before the venture, Mike and Barbara decided to take the plunge and buy one of the residential cabins for their retirement.
Woman discovers Google 'cheat code' that finds cheap flights to any holiday hotspot
Mike told Business Insider : "We prefer the idea to a regular cruise line, where you go to a particular port and you have a day and a half at most. And you have to run to a bus. Then you go back. With Storylines, you have several more days at any port.
"We've come up with this term, between my wife and I: "relaxing adventure." Because we're not going to be pressured to run to every place around the world. But we want the chance to see these places, while we're still alive and healthy enough to enjoy. That's probably the number one thing we're most looking forward to."
The couple say they are looking forward to meeting new people and discovering a plethora of new destinations. Currently, the ship is still being built and isn't expected to set sail for a few years. Mike and Barbara aren't the only people taking cruise holidays to a whole new level.
Marty and Jess Ansen are also making the most of retirement by sailing around the world. In fact, they've already clocked up over 455 days onboard Princess Cruises' Coral Princess, and have no plans to stop.
The Aussie couple claim that it's a cheaper alternative to a retirement home, especially since their meals are taken care of and their room is cleaned daily. Marty told A Current Affair that it's making for "wonderful life", as they had set out to "see the world, meet these people and make lifelong friends". He also joked that they've forgotten how to wash up or make a bed as they've become so used to staff doing it for them!
While being on a cruise for years won't appeal to everybody, it's not as uncommon as you'd think. In recent years, cruise lines have been launching months-long itineraries that sell out. In fact one cruise ship is embarking on a three-year itinerary.
Source: Read Full Article