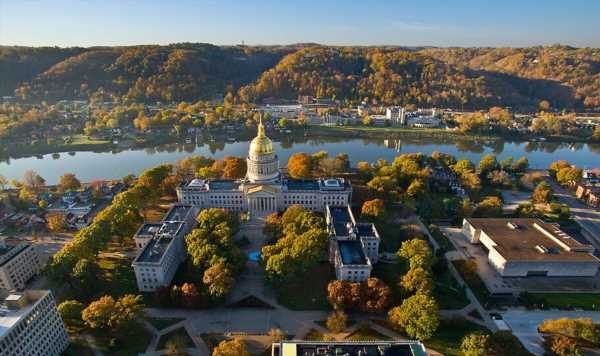 We use your sign-up to provide content in ways you've consented to and to improve our understanding of you. This may include adverts from us and 3rd parties based on our understanding. You can unsubscribe at any time. More info
In the US, the climate, local rates and even state laws can make the prices vary dramatically. Real estate site TNRealEstate analysed the cost of energy bills in all 50 states, including electricity and gas prices. Which state has the most expensive energy bills and which one is the cheapest one for British expats to live in?
The United States attracts many British expats who want to spend their retirement overseas.
In fact, according to the US census, in 2016 there were 683,473 British living in the country and there are over 1.3 million living in the USA and Canada today.
However, it is important to choose a state where the cost of living is affordable, and energy bills are a big part of the monthly household budget.
According to the study, the state with the cheapest energy bills is West Virginia, where the average cost of electricity and gas bills is $185.78, or £154, a month.
West Virginia is an idyllic eastern US state and its capital is the beautiful city of Charleston.
According to the MoverJunction, Charleston is "one of the best places to live in West Virginia".
This is due to its affordable cost of living, affordable homes and "small charm town that makes it appealing to people of all lifestyles".
According to the state agents, Charleston averages 176 sunny days per year and a median home in the city cost $128,400 (£106,611).
Moreover, the cost of living is 21.5 times lower than the US average, including its very affordable energy bills.
Charleston truly has something for everyone, and "that's why it's a great place to call home," according to Citytistics.
Living in Charleston offers residents a suburban feel and most residents own charming homes with lovely gardens.
In Charleston, there are a lot of bars and parks and overall, it is a safe city to live in. One of the most famous spots in town is Capitol Street, located downtown.
According to visitors who reviewed the place on Tripadvisor, it is a "cute area" with a lot of "little bars, restaurants, book stores and bakeries".
The research also revealed that the US state with the most expensive energy bills is Hawaii, where electricity and gas cost on average $399.49 or £331.
Other very expensive states for British expats are Connecticut and Alabama, where on average, monthly bills cost $242.49 (£201).
However, there are other affordable states for expats to consider, including Maryland, on the east coast, Tennessee, Mississippi, North Carolina and Florida.
US states with cheapest energy bills:
West Virginia
Maryland
Tennessee
Mississippi
North Carolina
Florida
Virginia
Texas
South Carolina
US states with more expensive energy bills:
Hawaii
Connecticut
Alabama
Georgia
Arizona
Massachusetts
Rhode Island
New Hampshire
Source: Read Full Article