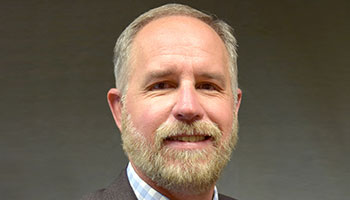 Carnival Cruise Line is weeks away from returning to business that resembles normal: The brand will have 22 of its 23 ships sailing by mid-March, and the final one back by summer. The excitement of the line's return comes with logistical challenges after it shed five of its eight Fantasy-class ships from the fleet, with a sixth retiring in October. Meanwhile, the Mardi Gras debuted last summer as its largest ship ever, with two more Excel-class vessels on the way. Fred Stein, vice president of planning and deployment for Carnival Cruise Line, talked to cruise editor Andrea Zelinski about how Carnival deploys the right ships where.
Q: Carnival recently made several ship swaps. What's the latest on this year's deployments?
A: Carnival Sensation will be leaving the fleet relatively soon, and then Carnival Ecstasy will be leaving toward the end of the year, in October, after starting up operations over in Mobile, Ala. The changes we're making are triggered by those things: the decision about Sensation and Ecstasy, and then our Australia ships, which were the last on the horizon in terms of looking at when we would be able to restart. We made the decision to bring the ships over and operate them in Alaska for the summer. In 2020, we had Carnival Fantasy, Imagination, Inspiration and Fascination all exit.
Q: You have several new ships coming out. How do those additions balance out the fleet?
A: Mardi Gras was our most recent. We have Carnival Celebration that's going to be arriving here in Miami in November. We just opened for sale Carnival Jubilee, sister ship to Mardi Gras and Celebration, and she'll be porting in Galveston, Texas, starting in November 2023. In terms of our capacity, those actually represent far more berths than the six Fantasy-class ships all together that are leaving. We don't have finalized plans, but we will also be assuming the Costa Magica, which is a sister ship to a lot of Carnival vessels.
Q: What kind of changes do you need to make to accommodate fewer ships, even if they have more capacity?
A: For the most part, we've been able to maintain our same deployments with just a few exceptions. I'll give you a good example: Pre-Covid, we had both Imagination and Inspiration, twin sisters, operating from the Port of Long Beach in California doing three- and four-day cruises one day apart from each other. When the decision to exit those ships from the fleet came, we brought one larger ship, Carnival Radiance, to replace them. Instead of having to do the identical thing a day apart, now we just have one ship, but she's 50% larger than the others. It's not 100% like-for-like capacity, but we essentially kept that same deployment in the portfolio. We've done some other things like that, too. We used to have some duplication of itineraries and deployments at Fort Lauderdale that we do from Miami. We've consolidated it all into Miami instead.
Q: The Ecstasy returns to Mobile in March, but there are no current plans once it leaves. Why?
A: We're still working on our plans for Mobile in the post-October period. What we've announced altogether, in terms of ship swaps, is through the start of October, the end of Alaska season. We haven't finalized the plans from Mobile, yet. We'll have something to say in the near future on that, but we're not quite ready yet.
Q: With all this reshuffling and adjusting to the pandemic, should people expect Carnival to drift away from any homeports?
A: There's still a few unanswered questions that remain, which regard the markets that have yet to find a defined pathway back to cruising, which is Australia. That's the only world region where we don't have the answer yet. Everything that we're doing here in the U.S. is pretty straightforward. We've been able to operate from all of our homeports with a few exceptions that we're just filling in now. There's a handful of ports of call that we haven't worked through all the details yet, but it's coming. 
Source: Read Full Article