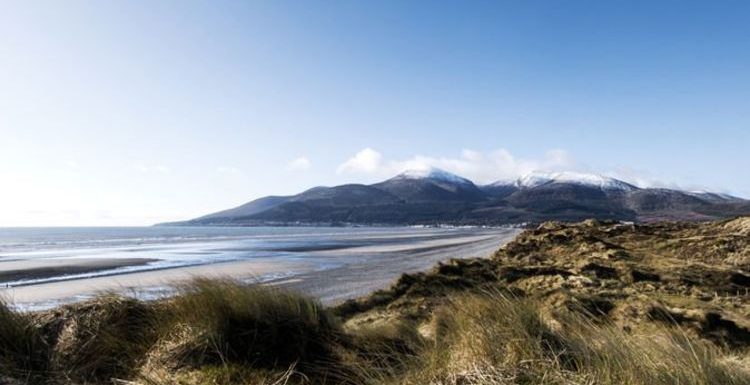 GMB: Caravan 'curfew' plans slammed by Sonia Evans
We use your sign-up to provide content in ways you've consented to and to improve our understanding of you. This may include adverts from us and 3rd parties based on our understanding. You can unsubscribe at any time. More info
Viewpoints across the UK make for fantastic backdrops for a caravan holiday. And the best places to stop and enjoy the views have been named in a new study.
Compiled by Nationwide Vehicle Contracts, the best UK views for caravans are in and there are scattered all over the country.
In the top spot is Mourne Mountains in County Down.
The Area of Outstanding Natural Beauty is the perfect place to stop and enjoy the vistas.
Snowdonia National Park in North Wales takes second place.
READ MORE: Most beautiful coastal town in the UK named
In third, the Isle of Skye is a popular viewpoint.
The UK is home to so many beautiful views, it's hard to pick the best one.
However, at the beginning of the year, Britons were asked to do just that by London North Eastern Railway.
Loch Ness came first for Britons, followed by Lake Windermere and the London Eye.
The Tower of London and St Ives in Cornwall rounded up the top five of the most picturesque views for Britons.
The new list by Nationwide Vehicle Contracts was compiled by looking at social media, Google ratings and petrol prices.
The 20 most popular viewpoints in the UK
1. Mourne Mountains, County Down, Northern Ireland
2. Snowdonia, North Wales, Wales
3. Isle of Skye, Scotland
4. Quiraing, North West Scotland, Scotland

5. Peak District, England
6. Jurassic Coast, England
7. Cairngorms, Highlands, Scotland
8. Arthur's Seat, Edinburgh, Scotland
9. Dartmoor, Devon, England
10. Worms Head, South West Wales, Wales
11. Brecon Beacons, Wales
12. North York Moors, Whitby, England
13. Glencoe Mountain Resort, Highlands, Scotland
14. Exmoor, W. Somerset/N. Devon, England
15. Three Cliffs Bay, Swansea, Wales
16. Glen Etive, Highlands, Scotland
17. Loch Lomond, Stirlingshire, Scotland
18. Carn Llidi, Pembrokeshire, Wales
19. Gower Peninsula, South Wales, Wales
20. Strangford Lough, County Down, Northern Ireland
Source: Read Full Article