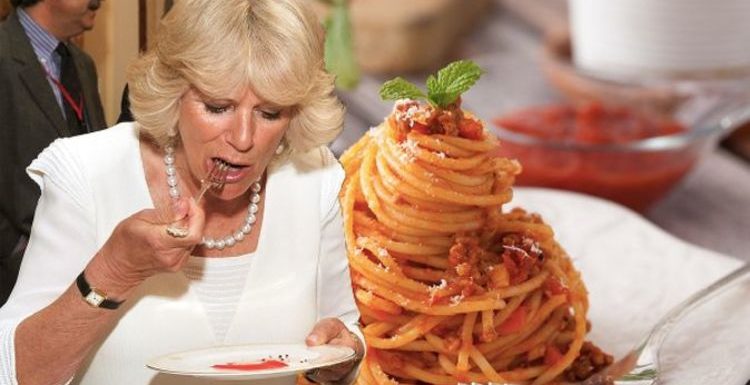 Camilla: Expert on how Duchess 'broke the ice' with Charles
As the wife of Prince Charles, Camilla, Duchess of Cornwall, often jets off on royal duty representing the UK around the world. However, travel for the Royal Family is a far cry from the typical traveller's holiday.
Though the royals enjoy an array of affluence and luxury when heading abroad, there is also a long list of "do's and don'ts" they must follow.
While some of these are more obvious, such as dressing a particular way or learning a local greeting, others might be a little more surprising.
In fact, one of the protocols which has been put in place by Queen Elizabeth II, dictates what the travelling Royal Family members can and can not eat.
According to the Duchess of Cornwall, one of these means omitting a particularly popular foodie item from the menu.
We will use your email address only for sending you newsletters. Please see our Privacy Notice for details of your data protection rights.
Camilla let this slip during a guest appearance on Masterchef Australia three years ago.
She told Masterchef Australia judge Gary Mehigan: "I hate to say this, but garlic. Garlic is a no-no."
The judge asked why this was, questioning: "Because you're talking, chatting?"
Camilla stated: "Yes, exactly. So you always have to lay off the garlic."
DON'T MISS
Royal Family have flown commercially with Ryanair & BA [INSIDER]
Yorkshire Dales named best national park in Europe by Tripadvisor [AWARDS]
Holidays: Hotel quarantine rule 'likely' to be introduced [COMMENT]
It is not just the Duchess of Cornwall who must follow this dinnertime rule, however.
In fact, all members from Prince William to Prince Phillip are thought to have put the protocol into practise at one time or another when travelling abroad.
Of course, this is not the only rule the Royal Family members are subject to when visiting foreign states.
One other rule states the family members must ensure they learn at least the basic greeting of whichever country they are paying a visit to.
Luckily, this is not a task which they must undertake alone.
"The internal palace aids will always be on hand to prepare each royal before an important visit," says Myka Meier, founder of Beaumont Etiquette, told Readers Digest.
"It is the correct protocol to practice the etiquette of the country or culture you are visiting, in order to show respect, so each royal knows how to make the best first impression."
Another way the royals pay homage to their destination is by wearing clothes created by fashion designers native to that nation.
Kate, the Duchess of Cambridge, is one Royal Family member who is known to do this particularly often.
"When packing looks for a state trip it is considered respectful, good etiquette and customary to shop from the designers from that country, or looks that reflect the style and culture of the destination," royal etiquette expert Anne Chertoff told Express.co.uk.
"For example, when Catherine, Duchess of Cambridge travelled with Prince William to India in 2016 she wore a memorable white and blue dress by Indian-American designer Naeem Khan when the couple visited the Taj Mahal."
Ms Chertoff added: "It's a sign of respect to the country and the culture they're visiting to wear attire that is customary to what is worn as well as to wear clothing and accessories by designers from that country to show support."
Source: Read Full Article