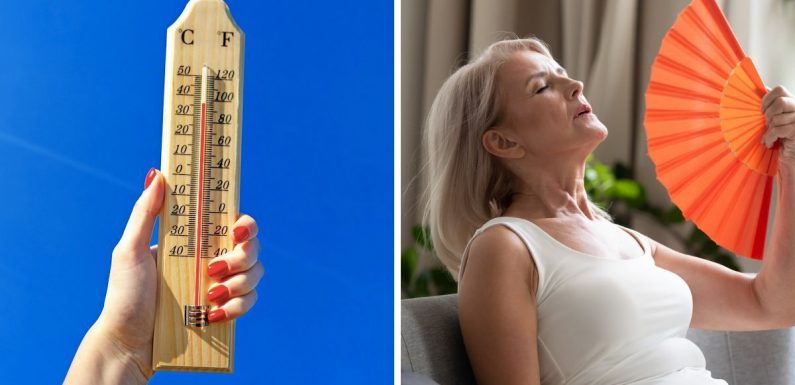 Spain: Temperatures to reach 42 degrees in heatwave
We use your sign-up to provide content in ways you've consented to and to improve our understanding of you. This may include adverts from us and 3rd parties based on our understanding. You can unsubscribe at any time. More info
A new law has been passed in Spain which prohibits shops, offices and hospitality venues from setting their air conditioning to above 27 degrees celsius.
This is part of a wider aim to save energy.
In a similar vein, people are also banned from raising their heating to above 19 degrees celsius in the winter.
Tourists should be aware of this as the weather has become increasingly hot in Spain.
A heatwave has swept the country with some parts experiencing temperatures in excess of 40 degrees.
An orange alert has been raised in nine of Spain's provinces due to the intense heat.
These provinces are Cáceres and Badajoz (which form Extremadura), Salamanca, Ávila, Toledo, Seville, Córdoba, Jaén and Ourense.
Orange warnings refer to areas experiencing an "important risk", according to Aemet.
Andalusia, Madrid, the Basque Country, Aragon, Catilla y Leon, Catalonia, Navarre and La Rioja remain on a yellow warning.
The majority of the country will sit between 35 and 38 degrees, which will give them a yellow warning.
Yellow warnings refer to areas experiencing "risk".
In the central region, the capital down to the south and the Mediterranean coast, it is unlikely temperatures will cool down much at night this week.
Temperatures are set to stay at 35 degrees.
However, in the north and central parts of the country, thunderstorms are to be expected until Wednesday this week.
A spokesperson said that they couldn't rule out a "heatwave", particularly in the south-west of the peninsula.
However, Spanish natives and tourists can rest assured that it won't be as "extraordinary" as in mid-July.
In addition to the air con and heating measures, store window lights will be switched off after 10pm.
These measures are set to stay in place initially until November 2023.
In addition to limiting the use of air conditioning, Spain's Prime Minister Pedro Sanchez offered a cheap and easy way to conserve energy during hot weather.
He urged workers to stop wearing their ties.
This would ensure they are cooler and less inclined to turn on air cooling systems.
And it's not just Spain promoting casual – and cool – clothing.
During the days of extreme heat in the UK recently, politicians were told they could remove their suit jackets while in the House of Commons.
Source: Read Full Article