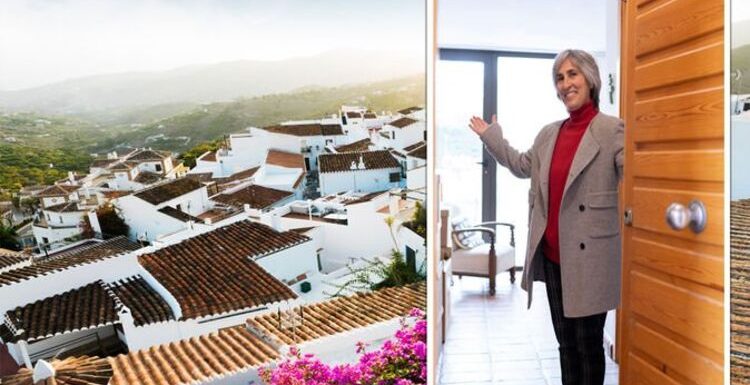 Spain vaccination stance 'really good news' says Aspey
We use your sign-up to provide content in ways you've consented to and to improve our understanding of you. This may include adverts from us and 3rd parties based on our understanding. You can unsubscribe at any time. More info
Spain is one of the most popular destinations for British expats. Many Britons choose to relocate to the country's Costa del Sol or Costa Blanca region.
Speaking to Olive Press, Mia Pearlman, managing director of estate agency Affinity Spain, said Spain was seeing a "property boom".
She told the paper: "Covid is well and truly on the back-burner for our clients, and the market has rebounded back stronger than ever!"
Pearlman said the population destination of Marbella in Spain's Costa del Sol was breaking new property records.
Since the UK left the EU, some British expats without Spanish residency have decided to leave Spain.
Under Brexit rules, they can only spend 90 out of every 180 days in the Schengen zone, including Spain.
Overstaying 90 days could lead to expats being banned from travelling to the Schengen zone or even being detained.
One British woman recently told Express.co.uk that she was detained in Spain after mistakenly overstaying 90 days on a previous visit.
Despite the number of expats leaving Spain, Pearlman claimed the agency has "not seen a decline due to Brexit".
She said: "The Brits love Spain, and that will never change."
A recent report found that Benidorm in Spain's Costa Blanca was the most 'British' area of Spain.
The study based its findings on the number of British restaurants and shops as well as the number of British expats.
Orihuela, in the Alicante region was the second most British area while Torrevieja and Fuengirola also made the top 10.
Pearlman advised potential buyers to "tick as many boxes as possible when looking for a property".
She said: "Those tick boxes include sea/mountain views, decent terrace size, and as close to amenities as possible, also close proximity to the beach is always a valuable asset to have.
"Most people have a car on the coast, so a 10 minute journey is generally acceptable. As always, buying the worst house in the best street is a very savvy move, although they are getting very hard to find nowadays!"
The estate agent added that it was currently a "vendor's market" and sellers were in the strongest position for some time.
She told Olive Press: "If you are looking to sell, the time is now. No question."
British expats who don't have Spanish residency will now need to apply from the UK instead of from within Spain.
They will need to prove that they lived in Spain from before the end of the Brexit transition period which can be difficult.
Source: Read Full Article