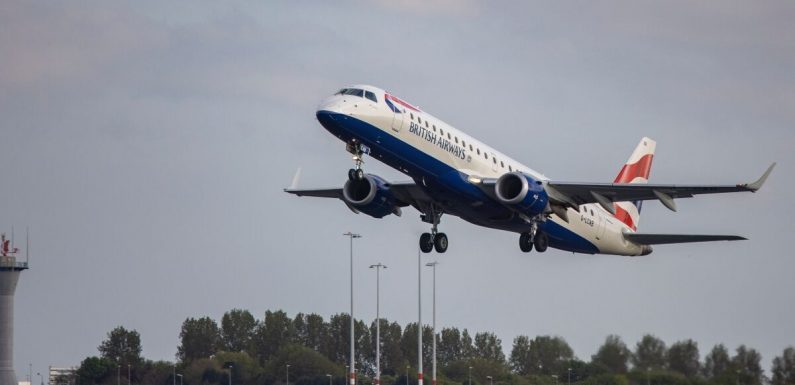 Simon Calder outlines five tips for booking a staycation online
We use your sign-up to provide content in ways you've consented to and to improve our understanding of you. This may include adverts from us and 3rd parties based on our understanding. You can unsubscribe at any time. More info
British Airways has cancelled hundreds of flights over the last few weeks due to staff shortages. It said all passengers were given advance notice of the cancellations.
Cancelled domestic flights
Aberdeen
Belfast City
Edinburgh
Glasgow
Jersey
Manchester
Newcastle
Cancelled international flights
Athens
Barcelona
Basel
Berlin
Bologna
Budapest
Copenhagen
Dublin
Dusseldorf
Frankfurt
Funchal
Geneva
Gothenburg
Hamburg
Hanover
Istanbul
Lyon
Marseille
Milan Linate
Milan Malpensa
Munich
Nice
Oslo
Paris CDG
Pisa
Porto
Prague
Rome
Stockholm
Stuttgart
Tel Aviv
Tirana
Toulouse
Venice
Vienna
Warsaw
Zurich
Every passenger with a cancelled flight is entitled to new flights on their planned day of departure.
This is the case even if the only available seats are on a rival airline.
If the cancellation was announced with less than two weeks warning, passengers are entitled to compensation.
easyJet has also cancelled around 30 flights daily, especially to and from its main base of Gatwick.
easyJet is removing a row of seating from its planes to try to reduce the number of flight cancellations this summer.
With 150 passengers the airline will be able to operate flights with three rather than four cabin crew.
Issues could continue into the summer months as airlines struggle to recruit ahead of the peak period.
It can take a very long time to recruit security staff due to the high number of checks required.
Passengers are advised to travel to the airport early to make sure they beat security queues.
Airlines may hold passengers responsible if they miss a flight due to being stuck in a long security queue.
Tourists could try to call their airline or contact a member of staff if they believe they will miss their flight.
They may be able to transfer onto a later flight for a fee or the plane may wait if many passengers are stuck in queues.
Source: Read Full Article