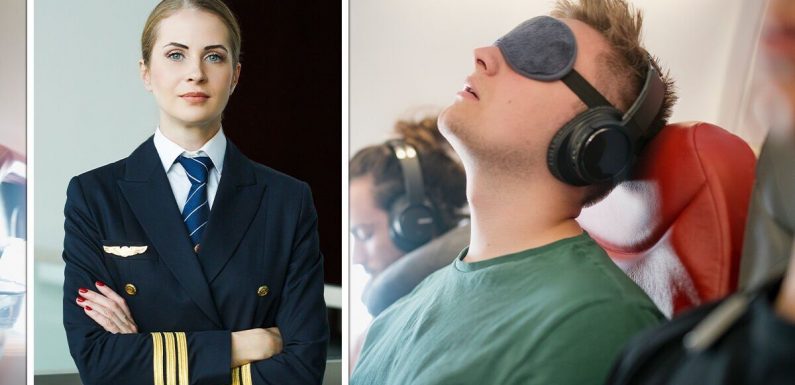 We use your sign-up to provide content in ways you've consented to and to improve our understanding of you. This may include adverts from us and 3rd parties based on our understanding. You can unsubscribe at any time. More info
A recent survey by Passport Photo Online revealed some of the worst air travel pet peeves, and "passengers who don't cover their mouths when coughing or sneezing" is what annoys travellers the most, according to the study. This was followed by "unwanted bodily contact from other passengers", "passengers who watch videos without headphones" and "inattentive parents who let their children run wild".
Most annoying things passengers do on the plane.
1. Seat recliners/grabbers/kickers
2. Smelly passengers
3. Passengers who take more than their share of overhead bin space
4. Passengers who eat smelly food
5. Crying babies
6. Passengers who take off their shoes or socks
7. Passengers who stand as soon as the plane lands
8. Passengers who take excessive bathroom breaks
9. Passengers who applaud when the plane lands
Surprisingly, the least annoying thing is when "passengers applaud when the plane lands" as only 58 percent of respondents said they find it "very irritating".
Passport Photo Online said: "Next time you're on a plane, you know what NOT to do."
The study also revealed what gets on passengers' nerves the most about travelling rules and airlines.
Things such as "poor cleanliness and safety on the plane" and "lack of overhead bin space near one's seat" came out on top.
Interestingly, "poor intercom" that makes it nearly impossible to understand what the pilot says also ranked high.
A total of 67 percent of respondents find "constantly changing travel restrictions" and Covid testing requirements "very annoying".
This is followed by "passengers who don't (properly) wear face masks when required".
Flight delays or cancellations, people who don't practice social distancing when in check-in or security lines and luggage weight and size problems were some of the other things surveyed passengers find "annoying or very annoying".
Passengers who cut check-in or security lines are some of the most hated ones and 35 percent of respondents feel this "happens very often".
The study also asked passengers how many hours can they be on a plane before they start to feel uncomfortable.
The majority said three to four hours is the maximum amount of time they can be on a plane "feeling comfortable".
The travel survey asked holidaymakers what their typical reaction to annoying passengers would be.
Interestingly, most avoid direct confrontation.
The majority just "put their headphones on" and 21 percent "don't do anything".
However, there is an important number of travellers who "confront the troublesome fellow travellers" or "notify the plane's staff about the issue".
Source: Read Full Article