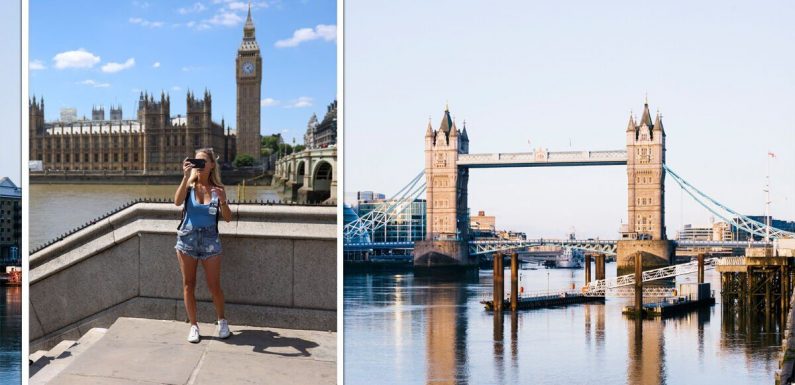 Simon Calder offers travel baggage advice
We use your sign-up to provide content in ways you've consented to and to improve our understanding of you. This may include adverts from us and 3rd parties based on our understanding. You can unsubscribe at any time. More info
New research from Bidwells looked at the UK's most Instagrammed attractions. While some might not be a surprise, others might shock some Britons.
Most Instagrammed UK attractions
Big Ben
Tower Bridge
Buckingham Palace
Stonehenge
Abbey Road
Edinburgh Castle
St Paul's Cathedral
Loch Ness
Windsor Castle
Brighton Pier
Big Ben was the most Instagrammed attraction in the UK and was featured in over three million posts.
Sometimes thought of as the world's most famous clock, many tourists travel to catch a glimpse of it each year.
One person wrote on Tripadvisor: "An icon of London. Looks incredible now that the scaffolding has been removed."
However, one person was less impressed, saying "There are people who think of Big Ben in grand terms. It is a tower with a clock."
Another London landmark took the second spot on the list with over two million people posting a photo of Tower Bridge.
Lucky tourists might even manage to secure a front seat on a bus top deck to catch an incredible shot going across the Bridge.
Buckingham Palace took the third place and was featured in over a million posts on Instagram.
Tourists can get a photo outside the iconic Palace's front gates or book a tour to glimpse inside.
Outside of London, Stonehenge was named the UK's top attraction. The ancient landmark is celebrated at the Summer Solstice.
Beatles fans gave Abbey Road a boost with almost 700,000 photos tagged at the famous zebra crossing.
Edinburgh Castle was Scotland's most popular tourist attraction while St Paul's Cathedral also made the top 10.
The monster might be elusive but Loch Ness still holds a spell over tourists with over 450,000 tagging the mystical spot on Instagram.
Best of the rest
11) Westminster Abbey
12) Cambridge University
13) Blenheim Palace
14) Roman Baths
15) King's College
16) White Cliffs of Dover
Source: Read Full Article