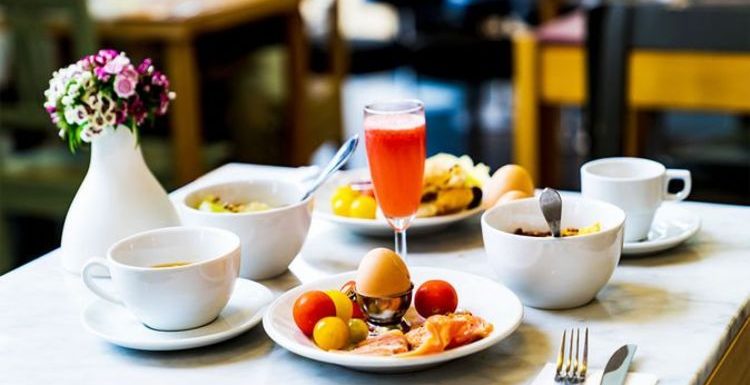 Britain's Most Luxurious Hotels: James Martin makes appearance
When you subscribe we will use the information you provide to send you these newsletters. Sometimes they'll include recommendations for other related newsletters or services we offer. Our Privacy Notice explains more about how we use your data, and your rights. You can unsubscribe at any time.
A recent study has analysed the best hotels across the country to find out which restaurant has the most luxurious breakfast menu and the most expensive breakfast item.
The new research by Magnet revealed The Oval restaurant, in London, as the home of the most luxurious breakfast menu across the nation.
A regular coffee at The Oval costs £6.5, a juice at £15.00 with a pastry or toast also costing £15.00.
Its elegant breakfast menu offers a lavish Scottish lobster omelette for £30.00 which is its most expensive dish.
In the second place is The Collins Room restaurant, also in London, and created by the acclaimed designer Robert Angel.
At the Collins, tea or coffee will cost £7.00 and a deluxe mixed seasonal berries bowl £16.00.
The Amaranto restaurant at the Four Seasons in London ranks in third place.
It certainly is the most ideal place to enjoy breakfast, although guests will find might it pricey with regular americano costing £8.00.
The Promenade restaurant at the Dorchester follows in fourth place, with a full English breakfast dish being £38.00.
However, when analysing the most expensive breakfast items, the study found the most luxurious egg dish with an opulent cost of £74.38.
The extravagant breakfast can be found at The Foyer restaurant at the Claridge's hotel, in London.
This deluxe dish consists of scrambled eggs en brioche with Oscietra caviar.
It is a great experience for those looking for an out of the ordinary meal as it is considered the most luxurious yet delicious breakfast in the UK.
The most expensive fruit bowl can be found at The Promenade for £23.00.
If you prefer a traditional breakfast in the morning, The Collins Room has the most expensive pastry and toast for £16.00.
They come in the form of a luxurious French toast served with clotted cream and berry compote.
The most expensive coffee can be enjoyed at London's 45 Jermyn St for £12.00
The UK's Most Luxurious Breakfast
1. The Oval Restaurant
2. The Collins Room
3. Amaranto Restaurant at Four Seasons
4. The Promenade
5. CUT at 45 Park Lane
6. Wellington Lounge
7. Jean-Georges at The Connaught
8. 45 Jermyn St
9. The Foyer at Claridge's
10. The Game Bird
Source: Read Full Article