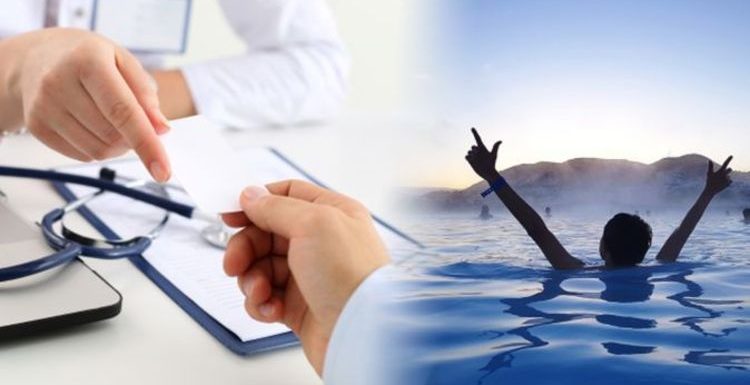 Holidays: Europe post-Brexit travel advice provided by expert
Brexit has meant a number of changes for UK residents, many of which impact travel to the European Union. Among these changes came the end of the European Health Insurance Card (EHIC).
Though this caused concerns Britons would no longer be liable for free health care if involved in an accident or in the case of sudden illness abroad, the Government then announced it's Global Health Insurance Card (GHIC) said to offer the same coverage for Britons abroad.
According to the Government website: "The UK Global Health Insurance Card (GHIC) lets you get state healthcare in Europe at a reduced cost or sometimes for free.
"If you have a UK European Health Insurance Card (EHIC) it will be valid until the expiry date on the card. Once it expires, you'll need to apply for a GHIC to replace it."
However, travel experts have warned there could be some "consequences" for travellers who are hoping to rely on the GHIC when travelling to certain countries.
We will use your email address only for sending you newsletters. Please see our Privacy Notice for details of your data protection rights.
"The replacement of the EHIC with the GHIC means the majority of European countries retain reciprocal health arrangements – however, some countries lose this arrangement," Howard Dove, managing director of Insurance Holiday Extras Group told Express.co.uk.
"A potential consequence of this could be more expensive medical treatment abroad, which could impact pricing."
The Foreign, Commonwealth and Development Office sets out which nations could be impacted.
It states: "For Norway only if you are ordinarily resident in the UK, you can use your UK passport to access state-provided medical treatment if it becomes necessary during your trip.
"If you're travelling to Iceland, Liechtenstein, Norway or Switzerland, you cannot use a GHIC and most people also cannot use EHIC to get medical treatment."
DON'T MISS
Pound euro exchange rate 'held up admirably' amid vaccine boost [DATA]
Spain holidays: Benidorm 'desperate' as hotels fear for 'survival' [INSIGHT]
Portugal: Britons to 'avoid' hotel quarantine by driving to Spain [COMMENT]
This is why it is urgent Britons purchase adequate travel insurance when they book.
Nicky Kelvin, content director at The Points Guy UK explained: "European Health Insurance Cards (EHIC) are valid until they expire but only offers the protection of the new Global Health Insurance Card (GHIC) for travel in the EU.
"It is important to note that Switzerland, Liechtenstein, Iceland and Norway are not covered by the GHIC so there is slightly less protection overall.
"Therefore, it is essential that you get adequate travel insurance for all trips including those to Europe.
"It is also important to consider covering pre-existing conditions, as the EHIC scheme did cover these, but a standard travel insurance policy might not."
Britons are also reminded not to confuse the GHIC as a replacement for travel insurance.
"It's important to note that a GHIC or EHIC aren't an alternative to travel insurance and will not cover you for every circumstance," Danny Butler, insurance publisher at personal finance comparison site finder.com told Express.co.uk.
"Private medical treatment, repatriation and lost or stolen property would not be covered under the agreement and state-hospitals are not always available. Travel insurance covers a wider range of risks and activities and will likely adequately cover you where a GHIC or EHIC wouldn't.
"For example, if you were unlucky enough to be involved in a skiing accident and needed to be rescued from a mountain, you would still need travel insurance to bail you out."
He added: "Travel is much different than it was a few years ago.
"With the increased risk of trip cancellations, medical emergencies and ongoing uncertainty, travel insurance has never been so important."
Though travel insurance policies range in cost, depending on their coverage levels, Mr Dove points out it is far less than the financial burden of paying out of pocket should issues arise while abroad.
"At a very small cost, customers can be protected for cancelling their trip for any unforeseen circumstance, losing their baggage, medical emergencies overseas, legal cover and a host of other possible risks," he explained.
"Travel insurance represents great value for money, with policies costing a few pounds to cover a trip, providing protection in areas such as medical bills for up to £10m.
"We have examples of customers who have had medical bills of over £200k provided by insurance policies they purchased from us for a few pounds."
Similar, the FCDO warns: "Make sure you get appropriate travel insurance for your needs, including cover for emergency medical treatment and associated costs."
Source: Read Full Article