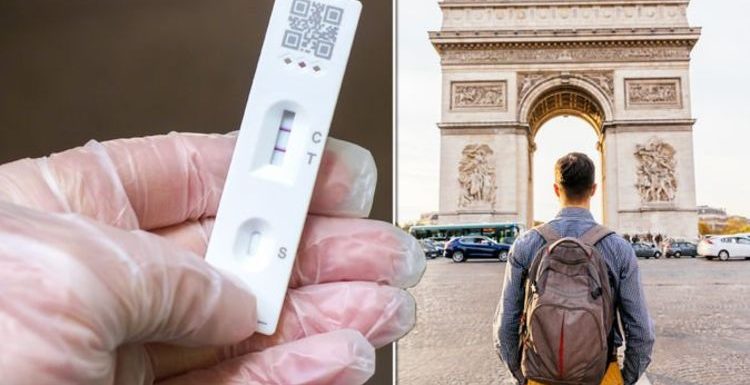 France travel: UK criticised over 'inconsistent' rules by MEP
We use your sign-up to provide content in ways you've consented to and to improve our understanding of you. This may include adverts from us and 3rd parties based on our understanding. You can unsubscribe at any time. More info
The PCA Agency announced that from Tuesday 7, evidence of a negative PCR or lateral flow test will need to be shown by anyone travelling to the UK. This must be taken less than 48 hours before departure.
P&O ferries stated that all those over the age of 12 would need to book a PCR or antigen test prior to travelling to France. Those under 12 are exempt from this rule.
The company warned: "Self administered tests are not valid for travel."
The French embassy confirmed: "Self-administred tests, whose results are not certified by a laboratory (e.g.: tests provided free of charge by the NHS) are not considered valid for travel.
"The NHS indicates that it will not carry out tests for travel purposes."
They added: "Private entities offering the same service must therefore be used."
Even fully vaccinated travellers must have proof of a negative PCR or antigen test.
Said tests must be carried out less than 48 hours "prior to departure".
Previously, vaccinated travellers were only expected to provide a "sworn statement of honour", as reported by Eurostar.
This statement certified that the traveller had not been in contact with anyone who had covid – to their knowledge.
They also had to sign that they had not experienced symptoms such as a fever, chills, cough, fatigue, shortness of breath or loss of taste and smell – among others.
It has been revealed that omicron has reached France.
As of yesterday, 12 cases have been reported.
France also imposed a ban on flights from South Africa, Lesotho, Botswana, Zimbabwe, Mozambique, Namibia, and Eswatini.
Source: Read Full Article