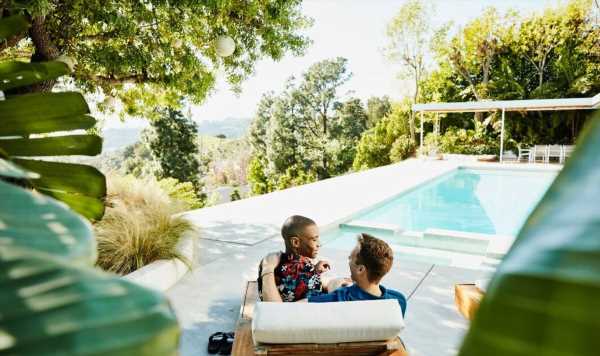 We use your sign-up to provide content in ways you've consented to and to improve our understanding of you. This may include adverts from us and 3rd parties based on our understanding. You can unsubscribe at any time. More info
Vrbo, a holiday booking company, has shared its key dates to book a holiday home. It said travellers can plan ahead of the surge to secure the best deals.
Key booking dates (Vrbo)
Easter holidays – Book no later than February 9
Early May Bank Holiday – Book no later than March 17
Bank holiday for King Charles III's coronation – Book no later than March 23
End of May Bank Holiday – Book no later than April 3
Summer holidays – Book no later than May 30
Autumn half-term holidays – Book no later than August 14
Christmas holidays – Book no later than October 30
February 2024 half-term holidays – Book no later than December 22, 2023
A Vrbo spokesperson said: "There's nothing worse than finding that fairytale castle or the dreamy villa with an infinity pool, only to then realise that it's already been booked for the dates you want to go away with your friends and family.
"That's why we advise that travellers add these book-by dates to their calendar, to make sure they get the best holiday home for their trips in 2023."
For an Easter holiday, Britons should get their skates on and book their accommodation by February 9.
This year, Britons will get an extra bank holiday on May 8 to celebrate King Charles III's coronation.
If Britons want to get away to celebrate the extra time off, they should try to book before March 23.
When it comes to summer holidays, Britons should book their break in the sun by May 30 to truly benefit.
However, if travellers aren't ready to commit on these dates, they could always try for a last-minute deal.
Although they won't have as much choice as early bookers, they could snap up a bargain if they're flexible.
Vrbo also advised Britons to check out some alternative destinations to the most popular hotspots in 2023.
It said Cornwall and Devon get booked up the most quickly in the UK while Spain and Portugal tend to be most popular overseas.
The team recommended Weston-Super-Mare as an alternative to the south-west coast or Winchester and Cheltenham for a historic break.
Vrbo said there might be more properties available in the Canary Islands than in hotspots such as Majorca and Alicante.
A spokesperson added: "Take advantage of flexible cancellation policies. Families and groups of friends renting now for Easter and summer should look for properties that offer flexible cancellation policies in case plans change.
"The most flexible policy allows travellers to cancel their booking up to 14 days before check-in for a refund."
Tourists can also use filters on holiday home apps and websites to find their dream property more quickly.
If a private swimming pool or ample parking is a must, it makes sense to search using a property filter.
Source: Read Full Article