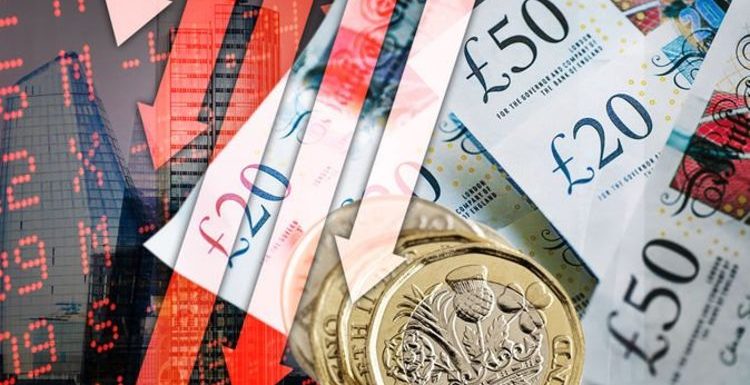 Holidays: Simon Calder gives 2021 travel advice
The pound to euro exchange rate has been "under pressure" in recent days, according to experts. With Brexit finally completed the market is finding it hard "to find a narrative to trade on". They warned that "rangebound conditions" will likely stay for some time.
The pound is currently trading at 1.1024 against the euro, according to Bloomberg at the time of writing.
Michael Brown, currency expert at international payments and foreign exchange firm Caxton FX, spoke to Express.co.uk regarding the latest exchange rate figures this morning.
"Sterling remains rather subdued against the common currency, albeit under a little pressure over the last few days," said Brown.
"Frankly, now that Brexit is absent from the news, it seems that the market is struggling to find a narrative to trade on.
We will use your email address only for sending you newsletters. Please see our Privacy Notice for details of your data protection rights.
"Until it does, such rangebound conditions are likely to continue."
So what does all this mean for your holidays and travel money?
Post Office Travel is currently offering a rate of €1.0667 over £400, €1.0821 for over £500, or €1.0877 for over £1,000.
The third national lockdown is now very much underway.
Travel is no longer possible.
"If you are in England, you should not travel abroad," stated the current government advice.
"You can only travel internationally if you have a legally permitted reason to leave home.
"There are similar restrictions in place in Scotland, Wales and also some restrictions in Northern Ireland."
Travellers are unlikely to be seeking to exchange travel money, and experts are urging jet-setters to keep hold of any foreign currency.
"If you have got hold of foreign currency in cash, I'd recommend keeping it in a drawer if you can afford to do so," said James Lynn, co-CEO and co-founder of travel debit card Currensea.
"The exchange rate has already hit the pound badly because of the third lockdown and if you go on a holiday later in the year you'll be hit again converting your money back into the currency you need."
"This could mean you lose 10 to 20 percent of the value due to fees."
He added: "To avoid this scenario, minimise the amount of cash currency you take out before travelling and use a travel debit card instead."
Lynn advised those due to travel in January and February to not cancel their trip but amend dates instead.
"Move your flight to a later date such as in March or April, or even the Summer when travel might be possible," he said.
"This could save you a lot of cash if you booked your original flights in the last few months when they were good value due to the uncertainty of the current situation."
Source: Read Full Article