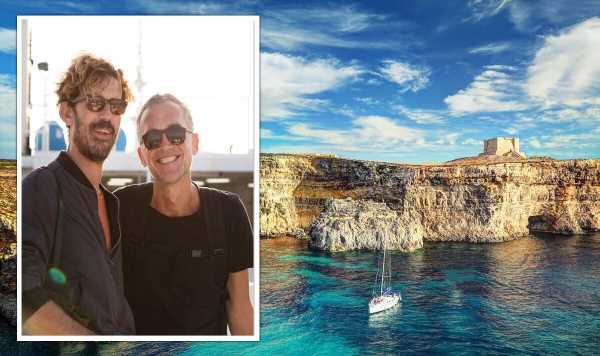 Pride in London returns on the 50th anniversary
We use your sign-up to provide content in ways you've consented to and to improve our understanding of you. This may include adverts from us and 3rd parties based on our understanding. You can unsubscribe at any time. More info
LGBTQ+ people sadly face discrimination in many countries around the world. When it comes to planning a holiday, British LGBTQ+ tourists could consider one of these destinations.
Safest holiday destination for LGBTQ+ tourists
Malta

Chile
Luxembourg
Belgium
Sweden
New Zealand
France
Ireland
UK
Canada
The research from Merchant Machine analysed holiday destinations based on several important safety metrics.
The team checked whether same sex marriage was legal as well as looking at the country's ranking on the LGBTQ+ hate crime and speech index.
Sunny Malta was ranked as the safest holiday destination in the world for LGBTQ+ British tourists.
Same-sex marriage has been legal in Malta since 2017 and the country ranks highest in Europe for LGBTQ+ rights legislation.
Transgender people are allowed to change their legal gender without medical interventions while Malta was the first country in Europe to ban conversion therapy.
Malta Pride is usually held in September while most of the city's LGBTQ+ bars can be found in the capital, Valletta.
Tourists to Malta should pay a visit to Valletta's gorgeous Old Town and visit one of the island's stunning beaches.
Other top rated attractions include the hilltop town of Mdina and breathtaking Gozo island.
Chile was ranked as the second safest destination in the world for LGBTQ+ British tourists.
Same-sex marriage has been legal in Chile since March while a discrimination and hate crime law was introduced in 2012.
Since 2019, people over 14 years old have been allowed to legally change their name and gender.
The capital city, Santiago has the majority of the country's LGBTQ+ bars and the city has many nightclubs.
Chile's top tourist attractions include the Torres Del Paine National Park and the Atacama Desert.
Tourists can also visit the beaches in sunny Valparaiso and explore its Old Town with cobbled streets.
Luxembourg, Belgium and Sweden also made the top five safest countries on the LGBTQ+ index.
Same-sex marriage is legal in all three countries and each of them has a low general crime rate.
Source: Read Full Article