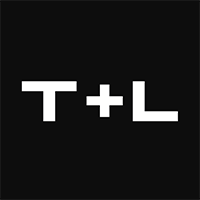 Testing negative for COVID-19 may become a requirement for those traveling domestically, a Biden administration official discussed this week.
In an interview with "Axios on HBO," recently confirmed Transportation Secretary Pete Buttigieg suggested the idea was an "active conversation with the CDC right now."
"What I can tell you is, it's going to be guided by data, by science, by medicine, and by the input of the people who are actually going to have to carry this out," he said when asked about the possibility of testing for domestic travelers.
Ultimately, Buttigieg told CNN on Monday the decision would be up to the CDC and said the agency was "looking at all its options."
"What we know is that it's the appropriate measure for international travel, people traveling into the US given some of those considerations," he told the network. "You know I'd say the domestic picture is very different, but you know the CDC is always evaluating what can best be done to keep Americans safe."
Video: American Airlines sending 13,000 furlough warnings as pandemic pain persists (Reuters)
Pfizer sees $15 billion in 2021 sales from COVID-19 vaccine

Reuters


Selling overwhelms GameStop and other Reddit-favored stocks

Reuters


Pandemic drives oil major BP to first loss in a decade

Reuters


Chinese state newspaper omits Jack Ma from list of entrepreneurial leaders

Reuters


American Airlines CEO tells employees to brace for furlough warnings

Reuters


Ryanair sees record annual loss before 'dramatic' summer recovery

Reuters


Silver swept up by GameStop retail frenzy, prices soar

Reuters


Exclusive-Playboy nears deal to buy sexual wellness chain Lovers – sources

Reuters


Bitcoin to online petwear: 'Papa Musk' lures investors

Reuters


Robinhood raises $1 billion of fresh funding from existing investors

Reuters


GameStop stock retreats as Reddit rally runs into trading restrictions

Reuters


Europe lifts flight safety ban on Boeing 737 MAX jet

Reuters


Europe lifts safety ban on Boeing 737 MAX jet

Reuters


Wall Street vs Main Street fight quashes hedge funds as GameStop keeps rallying

Reuters


GE's strong cash flow, upbeat outlook signal turnaround gathering steam

Reuters


Stimulus jitters dent Wall Street's early gains; Nasdaq, S&P at records

Reuters


Pfizer sees $15 billion in 2021 sales from COVID-19 vaccine
Pfizer expects to generate about $15 billion in sales this year from the COVID-19 vaccine that it developed with German partner BioNTech. Conway G. Gittens reports.


Reuters



Selling overwhelms GameStop and other Reddit-favored stocks
Shares of GameStop were cut in half on Tuesday and silver prices retreated as the Reddit-driven trading frenzy appeared to have fizzled. Conway G. Gittens has more.


Reuters



Pandemic drives oil major BP to first loss in a decade
BP plunged to a $5.7 billion loss last year, its first in a decade, as the pandemic took a heavy toll on oil demand, and the energy company warned of a tough start to 2021 amid widespread travel restrictions. Ciara Lee reports


Reuters

To that point, CDC Director Dr. Rochelle Walensky said on Monday screening travelers could be a useful tool, but did not specify if there are plans in the works to require that for domestic trips.
Load Error
"To the extent that we have available tests to be able to do testing, first and foremost, I would really encourage people to not travel," Walensky said during a White House briefing, according to CNN. "But if we are traveling, this would be yet another mitigation measure to try and decrease the spread."
Currently, incoming travelers to the U.S. are required to show proof of a negative viral test taken within three days before boarding a flight. However, when it comes to domestic travel, the requirements still differ on a state-by-state basis.
In recent weeks, several key players in the travel industry have voiced their disagreement with the potential new rule.
Last month, the U.S. Travel Association hailed the international testing requirements as "key to reopening international travel," but told Travel Leisure a domestic testing requirement was "impractical."
Delta Air Lines CEO Ed Bastian also blasted the potential rule, telling CNN it was "a horrible idea."
"It will not keep domestic fliers safer," Bastian said. "If anything, it's going to keep people away from what they need to do in terms of starting to get back out for not just essential travel, but people need to start reclaiming their lives."
Alison Fox is a contributing writer for Travel Leisure. When she's not in New York City, she likes to spend her time at the beach or exploring new destinations and hopes to visit every country in the world. Follow her adventures on Instagram.
Source: Read Full Article