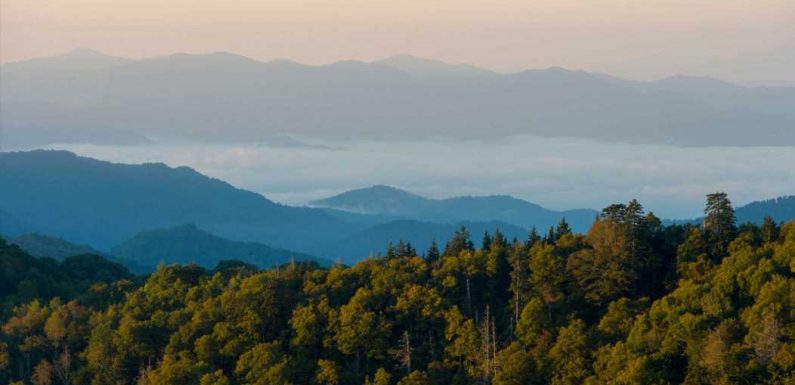 With the Smokies to its north, the Atlantic to its south, and gorgeous lakes in all directions, Atlanta is an ideal jumping off point for getaways of every kind. Kick back in a five-star inn in the charming mountain town of Highlands, or escape to a rented loft in the New-Urbanism community of Serenbe. You could also make like Carrie Underwood and head to a sprawling resort on the shores of Lake Oconee—where the country queen held her wedding. The toughest part of your next trip? Deciding which one to check out first. These are the best weekend getaways from Atlanta.
All listings featured on Condé Nast Traveler are independently selected by our editors. If you book something through our links, we may earn an affiliate commission.
Sea Island, Georgia
(5-hour drive from Atlanta)
Among Georgia's Golden Isles—so named for their abundant amber marshes—Sea Island has shone the brightest since 1926. The Forbes Five-Star resort and its Addison Mizner–inspired inn, the Cloister (from $395 per night), are home to five miles of private beach, a hunting preserve, and a sprawling Beach Club and pool complex. Golf is a big deal here: Sea Island residents Davis and Mark Love recently redesigned the classic Plantation Course (a fixture on the PGA tour) to much acclaim. During your trip, take part in decades-old resort traditions like family bingo (where players dress in their Sunday best) and seafood suppers on nearby Rainbow Island (don't skip the hush puppies). On neighboring St. Simons Island, tour the St. Simons Lighthouse Museum, a working lighthouse built in 1872. You'll also find a number of Revolutionary War sites, including Fort Frederica National Monument, which commemorates a British colony that fought to prevent Georgia from falling into Spanish hands in 1742.
Highlands, North Carolina
(2.5-hour drive from Atlanta)
Set among the rolling peaks of western North Carolina, some 4,000 feet above sea level, the four-stoplight town of Highlands is far from a secluded hamlet. Nicknamed the Aspen of the East, it attracts 200,000 visitors a year. Some come for its postcard-perfect Main Street; others for its historic Relais & Châteaux inn. Old Edwards Inn (from $225 per night) occupies several downtown blocks and is known for elegant accommodations, fine dining (Madison's is a must-try), and top-notch service. Tempting as it might be, try not to spend all your time in your room: Highlands is packed with shops, museums, and eateries worth a visit. Bardo 49, a Southwest-inspired furniture store, is catnip for décor lovers—shop for cowhide bags and feather wreaths, a reclaimed metal work table and even turquoise jewelry. At the Bascom, Highlands' impressive visual arts center, check out works by international artists in a six-acre former horse farm. Cap your trip with dinner at Wolfgang's Restaurant & Wine Bistro. The white-tablecloth establishment has earned raves for its German-Creole cuisine for the last 27 years.
Serenbe, Georgia
(30-minute drive from Atlanta)
Before 2004, the 38,000 acres that comprise Serenbe (a fusion of the words "serenity" and "be") were mostly rural farmland. Today, they are the setting of a New Urban village, complete with residences, shops, restaurants, a farm, a stable, and a luxury bed-and-breakfast known as the Inn at Serenbe (from $240 per night). Choose a room in the historic main house, or opt for a rented loft along the main drag. During your visit, be sure to wander the 15 miles of trails, pausing to snack on the edible landscaping that includes blueberry bushes and plum trees. Take a gentle trail ride around the grounds, or experience reflexology at the Spa. For lunch, pop into the Blue Eyed Daisy for an egg salad sandwich and a freshly baked chocolate-chip cookie. For dinner, try the Farmhouse Restaurant, known for Southern farm-to-table cooking served in the same historic 1905 building where the main inn is located. On Saturdays, the bustling Farmer's Market is not to be missed, complete with cold-pressed juices, handmade jewelry, and organic produce.
Waynesville, North Carolina
(3-hour drive from Atlanta)
Deep in the North Carolina Smoky Mountains, two tall peaks stand side by side, like two soldiers who refuse to be separated. So close are these peaks, the gap between them isn't deep enough to be called a pass, and locals have taken to calling it a "swag." And in this swag lies a country inn that recently joined the prestigious Relais & Châteaux ranks; it, too, is called, appropriately, the Swag (from $575 per night). Upon arrival, guests are offered personalized hiking sticks and a booklet of trail options: The shortest trails are three miles long with less than 700 feet of elevation change, while the most ambitious is almost nine miles long with an elevation change of approximately 2,300 feet. Since the Swag borders Great Smoky Mountains National Park, there is hardly a car or manmade object to be seen during these hikes, and the Swag's chef will pack your lunch in an insulated thermal backpack to enjoy picnic-style. Be sure to check out downtown Waynesville during your trip; located in the valley—about a 30-minute downhill drive from the Swag—it's home to charming antique shops, Southern restaurants, and lively breweries.
Lake Rabun, Georgia
(2-hour drive from Atlanta)
Where do real estate tycoons, car-dealership owners, and the Alabama football head coach all have second homes? The blue-blood lakes of Rabun County, especially 835-acre Lake Rabun. Created as a power-producing lake in 1915, it is located in one of the longest and deepest valleys in the Blue Ridge Mountains. Getting here is easy, but finding a place to crash isn't. Your best bet is the 13-room Lake Rabun Hotel (from $174 per night), which operates in the bones of a 1922 lodge. Expect refined decor, farm-to-table meals, and views of one of Georgia's most beautiful lakes. While you're in the area, be sure to check out the charming shops and restaurants of nearby Clayton. Fromage, set in a historic home, serves made-from-scratch lunches (try the cranberry-flecked chicken salad) and slices of homemade cake on its wide front porch. If you want something serious to drive home with, Dogwoods Home is a place for antique furnishings and local artwork.
Lake Oconee, Georgia
(1.5-hour drive from Atlanta)
When Carrie Underwood was searching for a place to hold her wedding to pro hockey player Mike Fisher, she visited The Ritz-Carlton Reynolds, Lake Oconee (from $459 per night). So charmed was she by the lakeside hotel, complete with its own beach and sparkling infinity pool, she booked all 257 rooms for the occasion. Thankfully, you're likely to find at least a few vacancies here—so long as you book early. The new Fireside Rooms with private patios and fire pits are a hit, and the long-awaited family pool and Ritz Kids Center opens summer 2021. Be sure to play a round: at least 18 of the 99 holes of golf are available to guests, designed by the likes of Jack Nicklaus and Tom Fazio. And don't return to Atlanta before driving into Mayberry-esque downtown Greensboro, just 20 minutes away. Grab a table at Yesterday Café and order a slice of buttermilk pie. It's so delicious, Underwood bought 300 of those slices for her wedding.
Source: Read Full Article