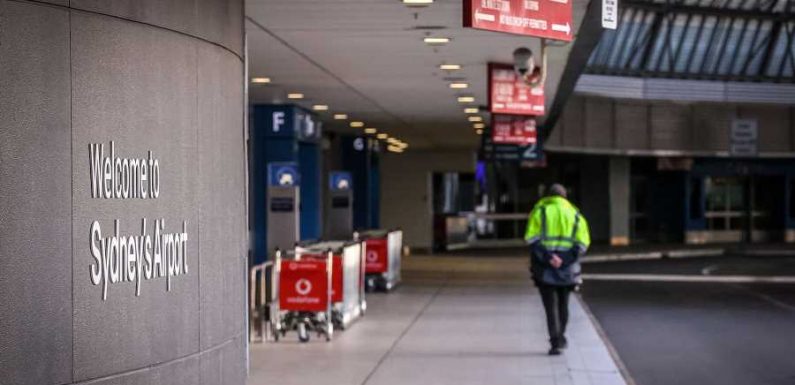 Australia, England, and Scotland will require international visitors to present proof of a negative COVID-19 test before entry, according to the latest updates to local travel restrictions. 
Travelers to Australia will be mandated to show proof of a negative coronavirus test before boarding their flight — a measure aimed at stemming the spread of a new, more potent, and potentially more contagious variant of the virus that has already led to a temporary lockdown in Brisbane, Australia's third-largest city.
Australia also plans to reduce the number of international visitors allowed to enter certain states through mid-February, Reuters reported.
Meanwhile, in the U.K., the government will require visitors to England and Scotland to present a negative COVID-19 test on arrival starting next week. Tests must be taken within 72 hours of departure to the U.K., and travelers face a fine of up to 500 pounds should they not comply. 
At the time of publishing, the rule only applies to England and Scotland, though Wales and Northern Ireland are expected to follow, Reuters reported.
Passengers from countries not on the U.K.'s travel corridor list will be required to self-isolate for up to 10 days regardless of their test result. The rules do not apply to travel between England, Scotland, Wales, Northern Ireland, Ireland, the Channel Islands, or the Isle of Man. 
"We already have significant measures in place to prevent imported cases of COVID-19, but with new strains of the virus developing internationally, we must take further precautions," U.K. Transport Secretary Grant Shapps said in a statement. 
England and Scotland have already enacted new lockdowns scheduled to last through at least mid-February. Italy has also extended its strict lockdowns, which prohibit travel between regions.
Meena Thiruvengadam is a Travel + Leisure contributor who has visited 50 countries on six continents and 47 U.S. states. She loves historic plaques, wandering new streets and walking on beaches. Find her on Twitter and Instagram.
Source: Read Full Article