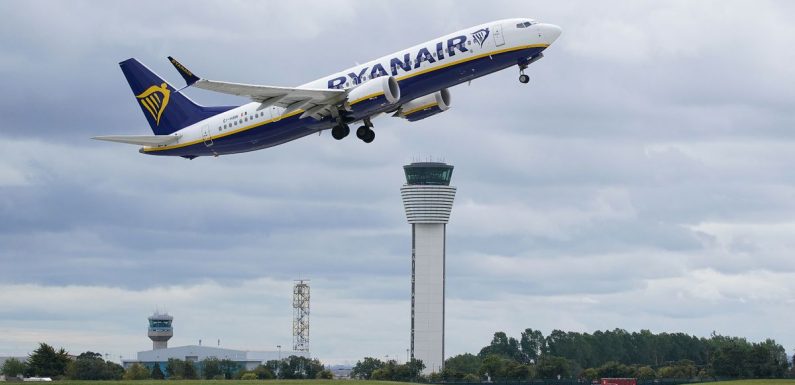 Airports are a place where the fun all begins when you're heading on holiday – but they also have their downsides.
Plenty of complaints are submitted to airports around the UK each year.
Whether you're annoyed about lost luggage or a local who hates the noise of overhead planes, there are avenues through which you can complain.
READ MORE: Woman gets revenge on flight as fellow passenger puts gross bare feet on her armrest
But, it seems one person – a resident who lives nearby – is responsible for a whopping 90% of complaints about Dublin Airport.
The anonymous serial moaner submitted a massive 23,431 complaints throughout 2022, reports the Independent.
Making him the main contributor to the airport's grievance system.
The huge number of grumbles means the resident has submitted an average of 64 complaints every single day over the last 12 months…
However, the serial complainer isn't the only person airing their frustrations with the airport.
There was a general increase in reports from others – going from 1,296 in 2021 to 2,765 in 2022.
Dublin Airport operator DAA shared the information on the complains – including that one person made 2,616 complains in July alone.
That's a massive 84 complaints every day on average.
Other complains by different people also trebled from 174 in 2021 to 608 last year.
It's thought that one of the reasons why complaints have risen is the increased amount of air travel last year after several years of lower traffic due to the pandemic.
Dublin Airport's North Runway was also opened in August last year for the first time.
Many complaints also referred to flights that took off at night and may have disturbed locals' sleep.
The resident behind the massive 23,431 complaints is stated to live in the suburb of Ongar in northwest Dublin.
The area is just a 21 minute drive from Dublin Airport.
In January, it was reported that the flight path from Dublin Airport's new North Runway would be changed.
According to Irish Times, the change would take planes away from areas that had complained of intolerable engine noise from aircraft flying over their homes.
Some flights are reported to have taken off and quickly banked right taking them over towns at low altitudes.
It's claimed this had led to significant disruption.
The change will come into effect on February 23.
Dublin Airport declined to comment.
READ NEXT:
Wearing leggings, flip flops or shorts on plane puts passengers at risk claim experts

Flight attendant exposes type of passenger she hates – as 'they need manners'

Flight attendant says she never upgrades passengers – apart from one exception

How to get free upgrades on flights – flight attendants share their best secrets
Source: Read Full Article