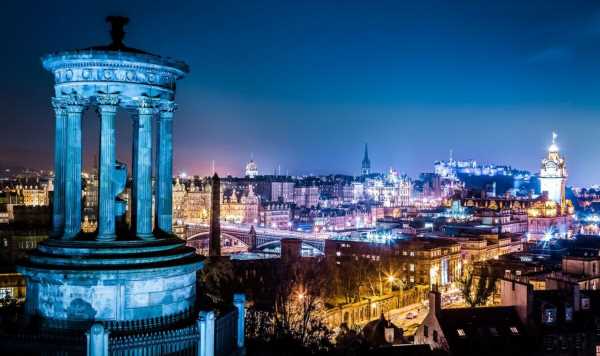 Edinburgh is the perfect place for an October visit for anyone who is a big fan of Halloween, as the city is known to be one of the most haunted cities in Europe.
Scotland's medieval capital city is famous for its ghost stories and urban legends as well as its rich history, which is why Mary's King Close has become an extremely popular tourist attraction.
Mary King's Close is located underneath Edinburgh and was a series of streets buried under the Royal Mile where the poorest inhabits once lived. The location has a bloody history filled with stories of crime, and the bubonic plague and has also become famous worldwide in recent times for its many ghost stories.
It has been described as one of the most haunted places in the city and is highly visited by tourists in October looking for a good scare.
However, the spooky historical site has not impressed some American tourists, who have expressed their thoughts in some hilarious reviews online, and their complaints range from
View this post on Instagram

A post shared by The Real Mary King's Close (@marykingsclose)
One tourist appeared to be confused that Mary's King Close is not a restaurant. They wrote: "We had to wait ages for someone to seat us. We sat at one of the tables outside and no one ever came to help out or ask us what we wanted to order. After 20 minutes we got up and left."
Some tourists were unamused that the tour focused on history, as one tourist wrote: "It was just a pricy tour of basically a large stone cellar."
One review said: "I don't get what the big deal is, it's just a bunch of streets. The most exciting part is the plague doctor masks in the gift shop."
Another person wrote: "It's basically just a history lesson on the plague. Very boring…I can't understand why so many people have given it such a good review."
Someone else wrote: "It's a snooze-fest! Don't waste your time. I was so pumped but completely let down by this, thought there would be more ghosts but I could have just read Wikipedia and [gotten] the same experience."
Don't miss…
Tourist explains what Britain does better than America[LATEST]
American tourists call Tower of London 'absolute trash'[REVEAL ]
American tourists say 'tacky' Buckingham Palace is 'uninteresting'[INSIGHT ]
View this post on Instagram

A post shared by The Real Mary King's Close (@marykingsclose)
We use your sign-up to provide content in ways you've consented to and to improve our understanding of you. This may include adverts from us and 3rd parties based on our understanding. You can unsubscribe at any time. More info
However, one reviewer appeared to be upset there was too many ghost sites on the tour. They wrote: "Subject was interesting. The tour was dumbed down. They should cut out the silly spooky stuff. Our guide wasn't the greatest"
Another reviewer left a low review after not seeing a ghost. The review said: "Ghosts are definitely there, I could feel them but didn't spot one so I'm giving a low review."
Someone else wrote: "One of our friends had an EMF meter to detect ghosts with and we were asked to leave, why have a ghost tour if we can't look for ghosts?"
One reviewer was upset about not being allowed to explore certain areas of Mary King's Close. They wrote: "At the end of the tour we were led to a house only to be told we were not allowed in due to 'safety reasons.' Their excuse was that the paint contained arsenic and believed someone would lick it. What a joke. I wanted to go in."
One tourist said the spookiest part of Mary King's Close was not the tour itself. They commented:: "We were several minutes late because we could not find the entrance and the staff refused to let us join the tour…the scariest part of it was the rude staff!"
Follow Daily Express US on Facebook and Twitter @ExpressUSNews
Source: Read Full Article