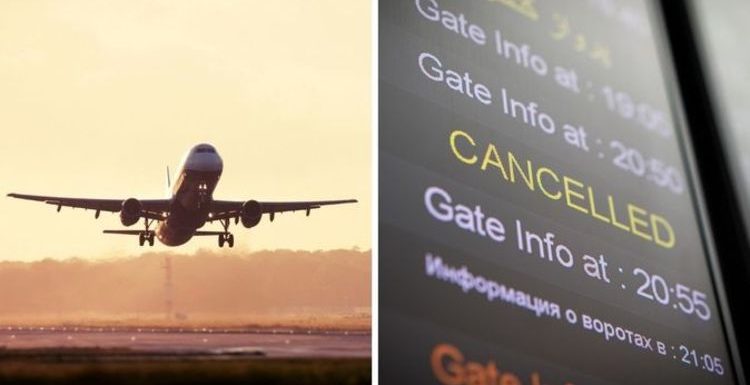 Travel list: Govt 'making it up as they go' says Ryanair CEO
When you subscribe we will use the information you provide to send you these newsletters. Sometimes they'll include recommendations for other related newsletters or services we offer. Our Privacy Notice explains more about how we use your data, and your rights. You can unsubscribe at any time.
Portugal, one of the only European summer holiday destinations on the UK's green list, has now been moved to the amber list, resulting in widespread anger from holiday makers and travel companies. The change means travellers will now have to quarantine at home for ten days if returning from the country from Tuesday onwards.
Communities Secretary Robert Jenrick said this morning: "I completely understand how frustrating this is both for people in Portugal, and for millions of people here who would love to go on holiday abroad this summer.
"We were also clear that if you choose to go on holiday to countries on the green list, those countries are being reviewed every three weeks, and so there was always a risk with a fast-moving situation with new variants that countries might either go on to that list, or indeed come off.
"That's what's happened here and I hope that people will understand – hard though this is – that we do need to take a cautious approach because people have made such progress in recent weeks and months."
Portugal has responded saying that "logic cannot be reached" in regards to the shock decision.
In a tweet made on an official Twitter account, Portugal's Cabinet Minister of State for Foreign Affairs said: "We take note of the British decision to remove Portugal from the green list of travel, a decision whose logic cannot be reached.
"Portugal continues to carry out its prudent and gradual deconfinement plan, with clear rules for the safety of those who live here or visit us."
Many predicted more additions would be made to the green list rather than reductions, with only a handful of countries, most not within a few hours flight time, now remaining on the list.
What's more, many of these locations have their own strict entry conditions, meaning travel is off the cards for a large portion of Brits.
The amber list has caused widespread confusion and bemusement, with many querying why the list exists at all if Government ministers are advising against travel to countries on the list.
The question remains as to why such a list needs to exist at all if travel is not encouraged, with a more clear-cut approach needed to reduce confusion according to travel experts and companies.
The difference between the red and amber list is that travellers from amber list countries need only to quarantine at home when they return, whereas travellers from red list countries must pay for a ten day stint in a designated quarantine hotel, which costs upwards of £1,000.
Most European holiday destinations are currently on the amber list, including France, Spain, Portugal and Italy.
DON'T MISS
Jet2 cancels all international flights and holidays until July 1 [REPORT]
'Making it up as they go' Ryanair CEO in furious slapdown [INSIGHT]
Covid panic: First cases of new Nepal variant found in UK [REPORT]
Is the amber list being scrapped?
In response to the changes made this week, the Labour Party has said there should just be two lists for travel – green and red.
But Mr Jenrick seemed to avoid providing any clarification as to why the amber list exists despite saying people should not travel to countries on the list.
He said: "I hope people will appreciate that you shouldn't be visiting those countries on the amber list for holidays.
"You wouldn't drive through an amber light at the traffic lights, you shouldn't be going on holiday to those countries either."
Business leaders and travel industry companies have slammed the decision and the Government's handling of the resumption of international travel.
Charlie Cornish, Manchester Airports Group chief executive, said: "We were told the traffic light system would allow people to travel safely, with the right measures in place to manage risk for different countries.
"But it is now clear the government doesn't trust its own system and that international travel is being unfairly scapegoated, with tens of thousands of jobs placed at risk in the process."
British Airways said the change for Portugal is "incredibly disappointing and confusing news, not just for aviation but also for our customers".
A spokesperson said: "The UK has reached a critical point and urgently needs travel with low-risk countries, like the US, to re-start the economy, support devastated industries and reunite loved ones."
Source: Read Full Article