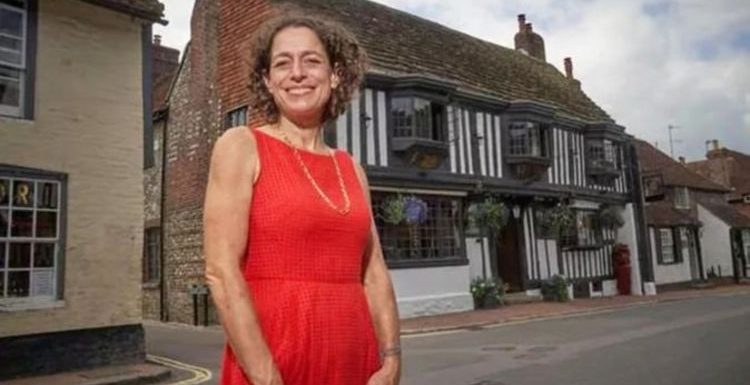 The Hotel Inspector: Alex Polizzi discusses filming before Covid
We use your sign-up to provide content in ways you've consented to and to improve our understanding of you. This may include adverts from us and 3rd parties based on our understanding. You can unsubscribe at any time. More info
New Channel 5 series My Hotel Nightmare shows how Alex Polizzi manages to open her own hotel after years of telling others how to run one. Many viewers criticised Alex's managing skills and the way she treated the construction workers during the show.
Alex Polizzi is a hospitality expert who has now decided to open her own hotel.
Although she helps her mum Olga running the family luxury hotels in Cornwall, it is the first time she is attempting to open her own.
In 2019, Alex and her mother bought The Star Hotel, a 37-bedroom medieval inn located in East Sussex.
It was all supposed to be a six-month project but has now become a real struggle as Alex faces unexpected challenges and spiralling costs.
In today's episode, Alex keeps supervising the renovation work at The Star.
After running behind schedule for months, the hotelier gets to finally see a real transformation of the rooms.
Alex's plan was to renovate the bedrooms in the middle of the hotel by demolishing the internal walls between the existing 10 rooms and creating seven larger bedrooms.
The Star cost Alex and her mum £2 million.
However, Olga explained: "To get 30 rooms in East Sussex in a very pretty village, gosh this is a bargain for just over £2million."
When supervising the renovations, Alex was furious with the work that was being done.
"Mum we have an issue," she said while on the phone with Olga.

Alex was horrified after seeing the details of a wall the builders had painted in gold. "It's just awful," she said.
"You didn't ask them to do this right?" she asked her mother. "Builders are everywhere, with their s*** everywhere! We need to get this fixed. I can't open like this, can I?" she complained while yelling at the workers.
Viewers took to social media to criticise her managing skills. "I like #AlexPolizzi, but I don't think calling your staff Minions and shouting at builders on TV is a good look," commented one user.
"Treating people who work for you with such utter disrespect and contempt, voted leave and now whining about lack of staff. Karma I hope," said another one.
After fixing the walls and finishing most of the renovations, Alex gets to take some pictures of the stunning rooms and finally open the doors of her hotel.
Alex decides to open the hotel for guests while the final renovation works are taking place.
During the opening day, the hotelier experiences some of the issues and mistakes she hates the most – from wrong dinner reservations to the hotel's fire alarm going on and off for an entire evening.
"I'm literally going to have a heart attack," she complained.
However, fans took to social media to compliment her charming hotel: "Congratulations on The Star it looks amazing cannot wait to see it in person later on this year."
Source: Read Full Article