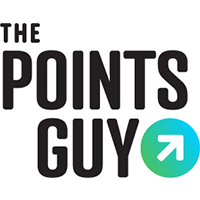 As a frequent traveler, I am a firm believer in airline etiquette. A modicum of decorum makes the travel process better for all, especially during what turned out to be a busy holiday season — in the middle of a global pandemic. But not everyone agrees with my need for friendlier skies. Below I share some examples of the most egregious behavior I've seen on my travels in 30-plus years of travel.
The unprepared parent

© The Points Guy
(Photo courtesy of Shutterstock)


My daughter took her very first flight — on Delta Air Lines — when she was 10 days old, and we've been traveling around the world ever since. Now 15, she is a seasoned traveler. But when she was younger, I carried a bag with all her favorite toys, a fully charged iPad and (non-smelly) food to keep her happy on long flights.
I was always complimented on her behavior, even during her "terrible twos." So I'm amazed at how many parents I've seen come aboard a flight with nothing — no toys, no coloring or reading books, no food — to keep their kids entertained. And worse, they throw their hands up when their children misbehave out of sheer boredom. At that point, we all have to suffer. I started carrying extra kid-friendly supplies and never hesitated to hand them out when needed.
Sign up for the free daily TPG newsletter for more travel tips!
The seat switcher
When I travel, I insist on having an aisle seat — one that I gladly pay extra to get — since I'm claustrophobic. However, I could write a book about all the times people have asked me to move to a window — or even that dreaded middle seat — so they can sit with their family or friends. Or there are the people who sit in your seat, knowing full well it isn't theirs.
I had a woman actually call a flight attendant on me because she was angry that I refused to give her the aisle seat I paid for. Please don't ask me to give up my seat — the one I booked months ago and paid for — because you either didn't plan accordingly or declined to pay for your seat of choice.
The carry-on bag mover
I flew down to Charlotte, N.C., in November 2019 to attend our parent company's annual meeting. I was booked on American Airlines, which is a big change from my usual beloved Southwest Airlines. Southwest fares come with two free checked bags, so there's usually not a lot of jockeying for overhead bin space.
I was in my seat and my bag was in the overhead bin. A woman came up with two large carry-on bags, looking into bins that had no space. First, she started trying to rearrange bags, then she removed mine and put hers in the bin. I had to tell her, politely, that she couldn't remove my bag. A debate ensued, and it was resolved when a flight attendant checked the woman's bag.
The earphone-less gamer
I was on a flight where a young boy decided to play with his gaming system at full volume. Several travelers asked his father to give him earbuds or mute the sound, because it was annoying. The father was quite rude and declined to tell his kid to lower the volume. A flight attendant came over to resolve the issue and the father was still quite rude — until she told him he could either mute the volume or take another flight.
The stinky food eater
I fly Southwest Airlines for almost all of my domestic flights, so I bring my own food onboard (cheese, nuts and crackers). I try and be considerate by leaving the smelly food at home. Once on a flight from Baltimore to San Francisco, a person two rows in front of me unpacked something that smelled like dirty feet. Not to be gross, but you could hear passengers retching from the stench.
The salmon spawner
There is always that person who is the last to board a flight. As such, they are forced to put their bags in a bin far behind the row where they're seated. And as soon as the plane touches the ground, that person makes a mad dash to the back to get their bag, pushing folks out of the way, then pushing back to the front. I was on a flight with a woman who made the mad dash, started rudely pushing people to get back to her seat, then got angry when her fellow travelers — including me — refused to move.
Featured photo by Mikhail JaparidzeTASS via Getty Images
SPONSORED: With states reopening, enjoying a meal from a restaurant no longer just means curbside pickup.
And when you do spend on dining, you should use a credit card that will maximize your rewards and potentially even score special discounts. Thanks to temporary card bonuses and changes due to coronavirus, you may even be able to score a meal at your favorite restaurant for free. 
These are the best credit cards for dining out, taking out, and ordering in to maximize every meal purchase.
—
Editorial Disclaimer: Opinions expressed here are the author's alone, not those of any bank, credit card issuer, airlines or hotel chain, and have not been reviewed, approved or otherwise endorsed by any of these entities.
Source: Read Full Article