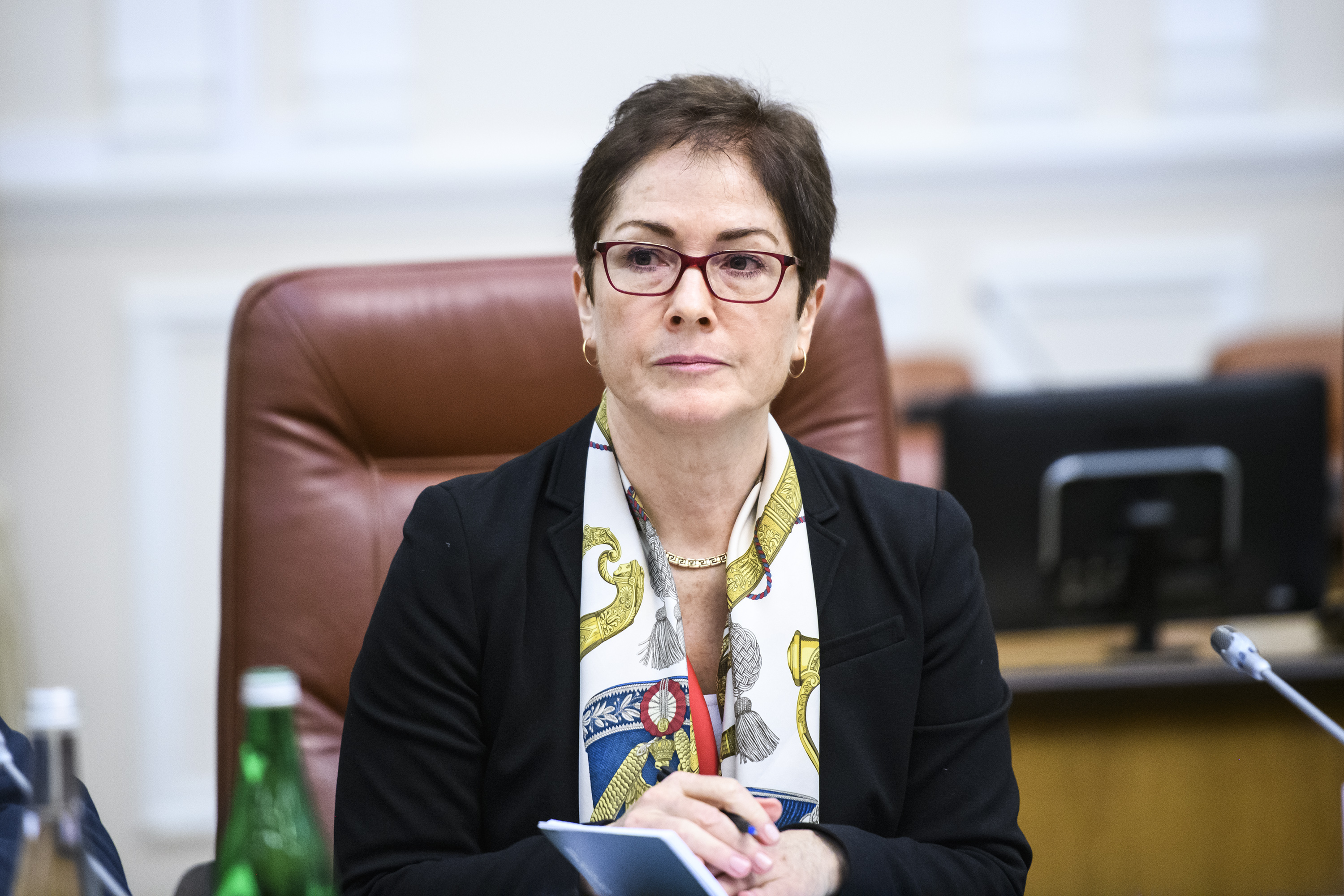 Once you've settled down in your perfect retirement spot, you don't have to just stay there. Retirement is the perfect occasion to pack up your car or fuel up an RV — and get out and see the country.
Older Americans typically take up to five leisure trips per year, more than half the time they travel domestically, and the majority of those domestic trips are driving trips, an AARP survey found.
While traveling on a fixed income may seem daunting, we've compiled some ways you can enjoy affordable driving trips after you put the brakes on your career.
Here are 12 essential tips for road-tripping in retirement.
1. Plan early, but be flexible
The more time you put into organizing your trip, the better. Hotels, tours and attractions are often cheaper the earlier you book them.
And who knows? You might even stumble upon some discounts or package deals that you could miss if you wait and just take to the road spontaneously once wanderlust hits you.
That said, you also should be willing to adapt your vacation plans if a great deal comes along.
Before you venture out, be sure to check online for last-minute travel bargains that might save you a little extra money. Travel and hotel websites will usually offer limited-time specials for weekend getaways or holidays.
2. Take the road less traveled
Cities that are a little off the beaten path can be much more affordable than major urban centers like New York or Los Angeles, where prices far exceed the national average. And you'll probably have no trouble finding things to do.
For example, Memphis, Tennessee, is loaded with attractions, including bluesy Beale Street, Elvis Presley's Graceland mansion, the National Civil Rights Museum, and giant pandas Le Le and Ya Ya at the Memphis Zoo.
Visiting Memphis — one of the best places for a cheap vacation in the U.S. — will allow your money to go further than it would in San Francisco.
A survey conducted by OnePoll revealed that 54% of Americans have visited 10 states or fewer. Staying away from known tourist locales can help you discover all that the country has to offer.
3. Go RV or Airbnb
There's something wonderfully nostalgic about seeing the country through the giant windows of a recreational vehicle. It hearkens back to a simpler form of road-tripping.
And while making a big payment upfront to rent or buy an RV may seem harrowing, not having to worry about where you'll stay on long road trips is well worth the cost. It's a lot easier to pack up and go, knowing you've already got a place to sleep.
If you aren't interested in RVing across America, try staying in an Airbnb rather than a chain hotel. Not only will you see parts of cities you might otherwise miss, but you'll also have access to a kitchen and maybe a parking space, too.
You can save a few extra bucks on meals and hotel parking while exploring the city like a local.
4. Don't discount discounts
There's no point pretending you aren't retired, especially when it makes you eligible for all sorts of special senior deals and discounts. (And just think, if 40 is the new 20, and 60 is the new 40, that makes 70 the new 30 — right?)
Groups such as AARP and coupon sites including RetailMeNot are great online resources for finding discounts available to older Americans. Discounts of 10% or 15% percent might not seem like much, but the savings can quickly add up.
While you're on the road, state welcome centers also can provide information on deals at your destination.
And if you're thinking about visiting national parks during your travels, people 62 and older can get discounted season passes from the National Park Service.
5. Spend on the road, save at home
If you're spending even a weekend away from home, it's essential that you make sure your lights are off, your heat is turned down or your air conditioning is turned up. After you return home from your trip, you won't want to open next month's bills to find something shocking.
Installing well-insulated windows and using low-energy light bulbs are prudent practices for saving on energy, but even closing your shades can keep out changing temperatures and prevent your furnace or A/C from going on while you're away.
If you're still receiving printed copies of your local newspaper, don't forget to suspend deliveries while you're away. Why waste money on papers you'll never read?
Plus, when papers pile up on your doorstep while you're not home, you're pretty much begging burglars to break in.
6. Find a credit card with generous fuel rewards
Gasoline will be one of your biggest expenses on a road trip, especially if you're driving an RV. But you can fight high fuel costs by using a good gas credit card.
Some gas cards are tied to a particular brand of gasoline and offer discounts and rewards whenever you fill up at the brand's service stations.
Other gas credit cards are more general and give you extra cash back on your gasoline purchases — as much as 5%. With these cards, you might also earn bonus rewards on other travel expenses, or when you buy groceries.
The best gas cards have no annual fee. You have a wide range of options, whatever your spending habits might be.
7. Map your bank's ATMs
Don't spend a lot of money accessing your money while you're on a road trip. The average out-of-network ATM fee is now about $4.70 a pop — and you might as well take a fiver and light it on fire if you're willing to spend that much just to get cash.
It's easy enough to avoid ridiculous ATM fees and stretch your travel budget.
Just be sure to find out if your bank has machines along your route and at your destination. If it doesn't, you'll want to obtain extra cash before you leave home.
Your bank's mobile app can probably show you where ATMs are located.
8. Avoid peak travel seasons
We've all heard the horror stories about traveling just before Thanksgiving, or at the height of summer. The crowds, the endless lines, the short tempers.
Getting to where you want to go should not be the worst part about vacationing. So don't venture out when everybody else is traveling, but take your trips during the offseasons — like winter and early fall.
You'll avoid bloated rates and fees and the crazy rush of people squeezing in annual or holiday season vacations. Plus, you'll have the luxury of being able to take your time and enjoy the road.
Plan to make spontaneous stops along the way, because you'll discover new places that can give you a feel for the authentic pulse of life elsewhere.
9. Consider a staycation
An obvious way to cut the cost of a driving vacation is to stick close to home. How well do you know your state, or even the county where you live?
Odds are you haven't seen or experienced all that the local area has to offer. Think about all the parks, monuments and culture that might be hiding just a few hours or even minutes away from where you live.
Day trips can be a great way to get the most out of your time and are an appealing alternative to a monthlong slough in the car.
Not only will you save on fuel, but you also won't need to worry about the safety of your home while you're away, and you'll probably end up appreciating where you live in an entirely new light. Never underestimate what's nearby.
10. Drive smarter, not faster
Here's another way to cut your driving costs: Stop being a lead foot. Driving at lower and more consistent speeds will help you save money at the pump.
A U.S. Department of Transportation study found that for every 10 mph you drive over the speed limit, you burn up to 21% more fuel. Aggressive driving that includes a lot of braking and weaving in and out can increase your fuel consumption by as much as 68%.
So set your cruise control and save.
As long as you aren't climbing a lot of hills, cruise control will decrease the frequency of your fill-ups and reduce your carbon footprint.
11. Get your money's worth out of free attractions
Often you can have a great time on a road trip without spending a cent. Plenty of museums, parks and monuments throughout America offer free admission, and they're just as interesting as paid attractions.
In New York, the Museum of Modern Art and the Bronx Zoo have special times for free entry, and Washington, D.C's Smithsonian museums and National Zoo are always free. (Largely thanks to taxes paid by people like you.)
If you decide to stay at an Airbnb, ask your hosts about good, cheap places to go. Most people love showing off the city where they live and will be happy to direct you to experiences you might not know about.
Or, cafés and bars typically promote events happening in the area, so find a local spot and don't be afraid to ask for information on what to do.
12. Build a budget and (try to) stick to it
Though free stuff, discounts, credit card cash-back rewards and booking early are all methods to shave money off the cost of a road trip, the easiest way to get the most from your vacation dollars is to build a budget and keep to it — within reason.
Think about what you can afford, then decide how much you want to spend, and plan a trip that will keep costs within your limits.
Here's where the "within reason" part comes in: Don't be too rigid about the planning.
You shouldn't feel that you need to follow a strict schedule, because you're retired — and are supposed to be taking it easy. (Remember?)
Join the MoneyWise mailing list. You'll get the latest financial tips and news, straight to your inbox.
Source: Read Full Article