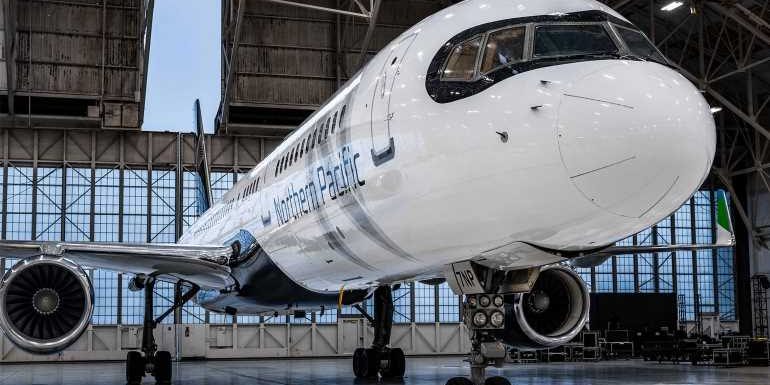 Northern Pacific Airways has unveiled its first livery. 
The Alaska-based startup, which hopes to begin flying by late summer, will take to the skies with mostly black-and-white painted Boeing 757s that are designed to evoke the natural beauty of the Alaskan wilderness. 
"Dramatic black hues and soft gray tones symbolize the state's mountainous terrain, ice and snow," the carrier said.
Contrasting with the rest of the plane, the winglets are painted with sharp turquoise to represent the northern lights. 
Northern Pacific will be based out of Anchorage, offering one-stop connections between the continental U.S. and Asia.
Source: Read Full Article