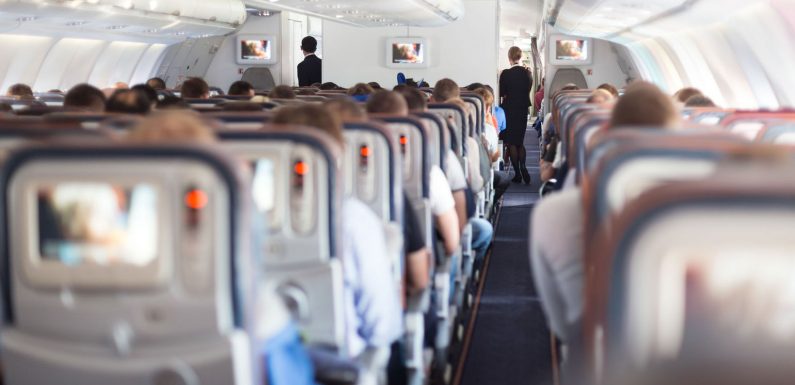 A new legal petition is asking that the FAA be required to act on a 2018 congressional mandate that it set minimum standards for commercial airplane seat widths and the space between airplane rows.
In a Jan. 12 petition to the U.S. Court of Appeals for the District of Columbia, the consumer group Flyers Rights noted that the mandate required the FAA to set those standards by Oct. 5, 2019. 
"More than two years after that deadline, the FAA has not begun, much less completed, the rule-making," reads the petition. 
The FAA declined to comment on the petition, and a spokeswoman said the agency does not have an updated timeline for beginning the rule-making process. 
Congress told the FAA to set minimum standards for seat width and pitch as part of the 2018 FAA Reauthorization Act. The standards are to be based upon what is "necessary for the safety and health of passengers."
FAA tested aircraft cabin configurations
From November 2019 through January 2020, the agency conducted tests to determine whether current aircraft cabin configurations, which have become considerably denser in recent decades, can still be evacuated within 90 seconds, as is required under federal law. But the agency has yet to release a report on the test results. 
The petition also makes note of a September 2020 report by the DOT's Office of the Inspector General, which concluded that the FAA's process for updating its evacuation standards lacks data collection and is outdated. The agency last updated the standards in 1991. 
In their petition, Flyers Rights and its founder, Paul Hudson, have asked the court to order the FAA to promptly begin a rule-making process to establish minimum seat width and pitch standards and to issue final rules by a certain date. Flyers Rights also asked the court to monitor the FAA's compliance with such an order.
Source: Read Full Article