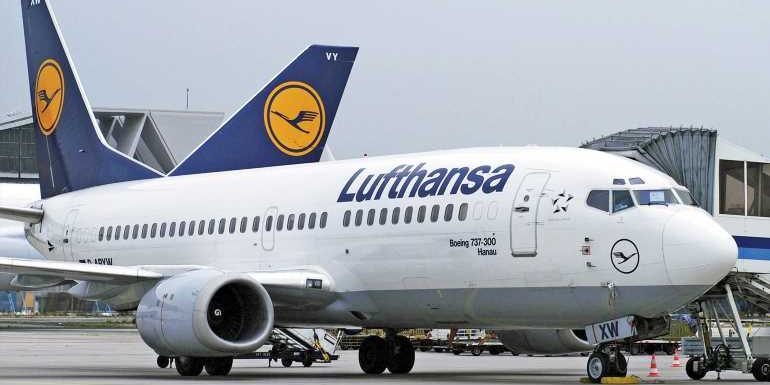 Lufthansa has signed a distribution agreement with Travelport, paving the way for modern retailing and technology innovation according to the companies.
The launch of the long-term agreement will be in the first half of 2022 as both the airline and Travelport continue to develop functionality around the NDC technology standard.
At launch, Travelport will offer NDC and traditional ATPCO content via its API and Smartpoint agency desktop solution.
Jason Clarke, chief commercial officer, Travelport, said: "It will enable them to compare content side-by-side. The attributes that Lufthansa provides and bundles and offers they make, will be able to be compared against Lufthansa's own product range and against other airlines that run those same routes.
"The servicing part is really important — the changes, refunds and cancellations and we need to make sure we work through that with Lufthansa on the API. We need to make sure that the way Lufthansa interprets it and the version (of NDC) they are on facilitate all that."
Tamur Goudarzi Pour, senior vice president channel management at Lufthansa Group Network Airlines and CCO of SWISS, added that all the Lufthansa partners need to be connected and that the group needs to "be credible to the market that this is something that works." 
He said the group will have an NDC public model for small to medium-sized agencies who will pay a reduced distribution cost charge (DCC) for basic content.
Lufthansa Group was the first airline company to levy a DCC fee on GDS bookings back in mid-2015.
Meanwhile, the NDC bilateral model will be the full suite of products and services for larger customers or those that want specific content and who will need to strike an agreement with Lufthansa as well as one with Travelport.
Clarke went on to describe the deal as important for three reasons including securing NDC content from Lufthansa Group carriers.
He said the agreement also brings "longevity and stability for joint agency customers particularly as we go past the pandemic."
"It's very much in line with our plans to accelerate industry innovation particularly around multi-source distribution which helps improve the whole retailing experience."
Finally, Clarke said it's important for the aligned retail strategy of Travelport with the distribution strategy of Lufthansa.
Industry recovery
Goudarzi Pour believes NDC is crucial for industry recovery.
"Some say everyone is forced to use all means they have and put all content in the same channel just to get back to the surface. We believe there's a clear advantage to NDC channels in a post-Covid world because certain content technically cannot be represented any more in the Edifact world.
"Continuous pricing, for example, we are applying it already and it can only be used in the NDC channel. There will be more content elements that are geared towards that and then it's about really making it tailor-made for customers."
He added that other functionality that is being developed such as dynamic ancillaries would also not be possible using older distribution methods.
On the biggest hurdle to NDC currently, Goudarzi Pour said making it work for the corporate world and all the players that make up the distribution chain.
Clarke added that from Travelport's point of view as an aggregator it's the "consistency in the interpretation of the technology."
"We have lots of airlines that are implementing it or considering implementing it but the interpretation is a little different so the more consistent we can make that the better the experience because that makes it simpler to do all the capabilities and makes it easier to do the servicing side."
Amadeus published a white paper this week highlighting the above remaining challenges as well others, including commercial agreements, to reaching critical mass of NDC.
Lufthansa also recently signed a distribution agreement with Sabre but is yet to strike a deal with Amadeus.
Goudarzi Pour said discussions are ongoing and that there are "all kinds of ways you can progress with each of the players."
Source: PhocusWire
Source: Read Full Article