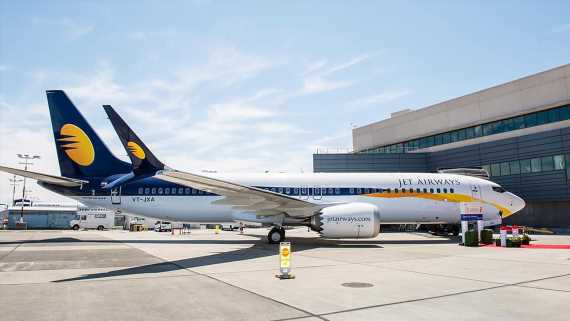 India's Jet Airways could return to the skies by early next year, according to an investor consortium that is pulling the carrier out of insolvency.
"Jet Airways 2.0" plans to begin domestic operations, starting with service between Delhi and Mumbai, in the first quarter of 2022, according to Murari Lal Jalan, lead member of the Jalan Kalrock Consortium, consisting of Dubai-based Jalan and London-based Kalrock Capital. Short-haul international operations would follow in the back half of 2022.
Jet Airways, then India's second-largest carrier, suspended all operations in April 2019 due to lack of funding. The Jalan Kalrock Consortium had the winning bid to acquire the airline, and its resolution plan was approved this summer by the National Company Law Tribunal.
The consortium's plans are to have 50 aircraft for Jet Airways within three years and more than 100 in the next five years, according to Jalan. It already has hired more than 150 employees and plans to add more than 1,000 more over the next fiscal year.
The new Jet Airways will be headquartered in Delhi rather than Mumbai, its previous headquarters location.
Source: Business Travel News
Source: Read Full Article