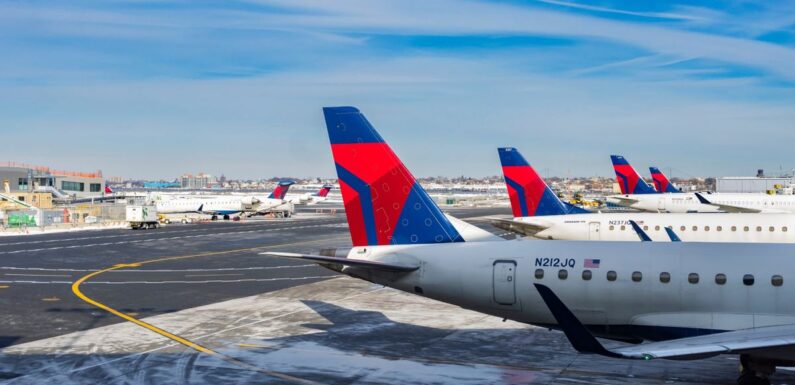 The FAA will hold meetings on runway safety at 84 U.S. airports through the end of September. 
Such meetings are held annually at each airport with a control tower. However, an FAA press release announcing the meetings followed an in-depth New York Times story on Monday that documented 46 close calls involving commercial airlines in the U.S. in July. 
The annual meetings, said FAA spokesman Ian Gregor, have a two-fold purpose. First, they allow air traffic controllers, airlines, pilots and airport personnel to review incidents in order to avoid repeating them. Second, attendees are able to discuss safety concerns as well as measures that can be taken to prevent problems before they happen. 
"We're always trying to get word out about safety efforts. While this is something that we in the industry know we have been doing, we aren't sure the public knows about it," Gregor said when asked if the timing of the announcement was related to the New York Times report. 
Meetings will be held at large and midsize airports such as New York LaGuardia, Dallas/Fort Worth and Baltimore/Washington and small ones such as Carter Field in Bentonville, Ark., and Hayward Executive Airport in San Francisco. 
U.S. flight safety came under an unusual amount of public scrutiny early this year following a surge in high-profile close calls involving commercial aircraft, typically on the ground or as they departed or approached airports. 
The incidents led the FAA to hold a safety summit in March. 
Attention to the topic has died down somewhat since then but was revitalized by the New York Times story, which drew from FAA safety reports, safety reports made by pilots to NASA and anonymous interviews with air traffic controllers.
Among the 46 July incidents described in the story was one on Aug. 7 in the airspace over Phoenix Sky Harbor Airport in which an American Airlines aircraft and a Southwest plane came within 300 feet of each other vertically and one-third of a mile horizontally after an American pilot misheard the instructions of an air traffic controller. 
A catastrophe was averted when a second controller urgently radioed "a Boeing 737 sitting right there" to the pilot.
The Times also reported that due to staffing shortages at all but three of 313 air traffic control facilities nationwide, many controllers have been asked to work six days a week — a situation that increases the risk of fatigue-driven mistakes. 
In a statement responding to the story, the FAA said that the U.S. has not had a fatal commercial airline crash since 2009. 
"The U.S. aviation system is the safest in the world, but one close call is one too many. The FAA and the aviation community are pursuing a goal of zero serious close calls, a commitment from the safety summit in March," the agency said. 
The FAA laid out a number of steps it has taken since that summit, including changing air traffic controller training procedures, forming an independent safety review team and issuing a formal safety alert with new specificity on steps airlines and pilots should take. 
The agency also said it has hired 1,500 controllers during the current fiscal year.
FAA data shows that the 2023 runway incursion rate in the U.S. of 31 per million takeoffs and landings is up from 25 per million a decade ago. But it has declined from a high of 34 per million in 2021.
Source: Read Full Article