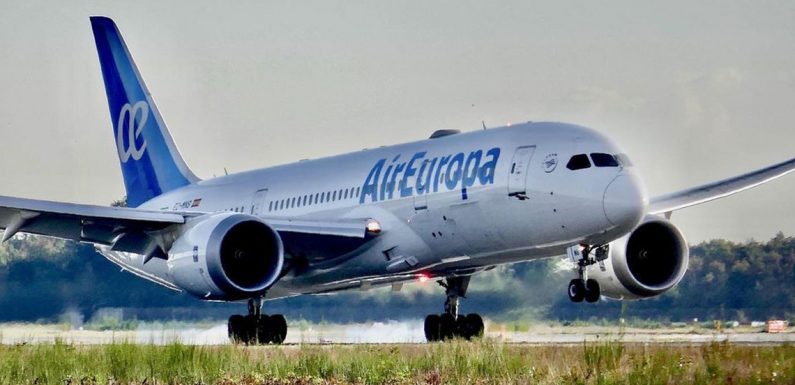 The European Commission has opened an in-depth investigation to assess whether International Airlines Group's proposed acquisition of Spanish carrier Air Europa would stunt competition. IAG already owns Spanish airlines Iberia and Vueling.
The Commission noted that IAG's carriers and Air Europa compete on several routes from the U.S. to Latin America, as well as on feeder routes to Madrid for onward travel to the Americas.
Both carriers fly from Madrid to New York JFK and Miami, along with American in both markets and Delta on Madrid-JFK, according to Cirium flight schedule data.
IAG and Air Europa owner Globalia reached an agreement in January under which IAG would purchase the Spanish carrier for 500 million British pounds. Air Europa would then be conjoined with Iberia. The agreement amended the companies' original purchase deal, which was made in November 2019 but interrupted by the Covid-19 pandemic.
In a statement, the European Commission noted that IAG and Air Europa are the first- and third-largest providers of air passenger services in Spain, with Ryanair the second largest. The EU has already conducted a preliminary market investigation related to the proposed merger.
"At this stage, the Commission is concerned that the proposed transaction could significantly reduce competition on 70 origin and destination city pairs within and to/from Spain, on which both airlines offer direct services," the EC said in a statement. "On some routes, IAG and Air Europa have been the only two airlines operating."
The Commission has until Nov. 5 to decide whether it will approve or block the merger.
Source: Read Full Article