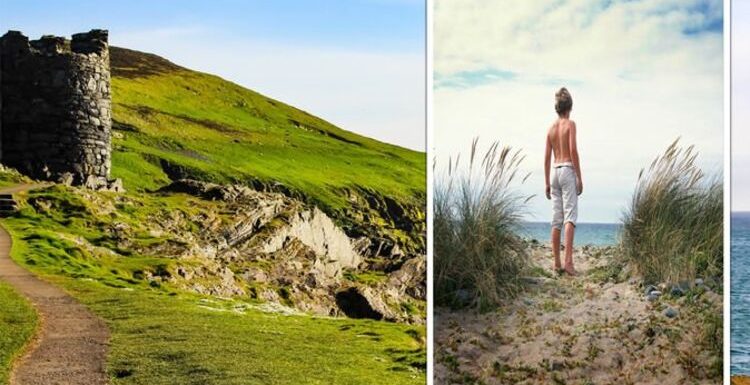 Isle of Man Chief Minister reveals how island is covid-free
We use your sign-up to provide content in ways you've consented to and to improve our understanding of you. This may include adverts from us and 3rd parties based on our understanding. You can unsubscribe at any time. More info
From April 1, the Isle of Man has lifted all its travel restrictions for vaccinated and unvaccinated tourists. This follows nearly two years of Covid restrictions.
Tourists will no longer need to isolate or test after travelling to the island and will also no longer need to complete a travel declaration.
Britons can reach the island in around 45 minutes by ferry or plane and cruise ships are set to restart from April.
Holiday and travel businesses have welcomed the relaxation of restrictions which comes in time for the Easter holidays.
John Keggin, managing director at Island Escapes, said: "As a business heavily reliant upon tourism, the past two years have been extremely challenging for us.
"We successfully adapted our business model to resonate with the local market and the support we've received from Manx residents through staycation bookings has been outstanding.
"Looking ahead to this next chapter, we're excited to return to a more normal way of life and to welcoming back our wonderful customers, old and new."
Angela Byrne, Head of Visit Isle of Man, said: "We are really looking forward to welcoming returning and new visitors to our island since the pandemic began.
"The island is the perfect escape for travellers looking to embrace the outdoors and feel a world away while actually staying close to home.
"Our UNESCO Biosphere status also highlights how unique the island is. It's an accolade that we're immensely proud of and want to share.
"From our many activities and attractions to our natural landscapes and local produce, we invite visitors from around the world to experience the very best of what the island has to offer, to create their very own extraordinary story."
The Isle of Man is situated between England and Ireland and offers a rugged coastline and medieval castles.
Tourists can trace the history of the island's Celtic and Viking heritage at the Manx museum in the capital.
The Isle of Man is one of many holiday destinations to relax Covid travel restrictions in recent months.
France has now scrapped its ban on unvaccinated British tourists who can enter with a negative test.
Iceland has ditched all its travel restrictions while British travellers are also no longer required to take travel tests or fill out a form on their return to the UK.
Spain continues to ban unvaccinated Britons from entry although they can travel with a recent recovery certificate.
Denmark, Norway, Poland and Hungary have also ditched travel restrictions in a sign of a return to normality.
British tourists will still need to follow the local restrictions in place in their destination which can be found on the UK Government website.
Several airlines, including Jet2 and TUI have now ditched mandatory masks on their flights.
However, travellers will still need to wear a mask on flights to certain destinations including Italy and the USA.
Source: Read Full Article