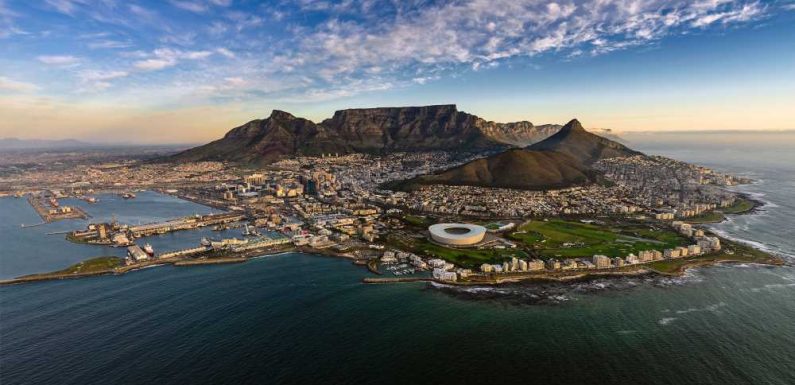 The U.S. Department of Transportation has tentatively allocated three weekly frequencies each to Delta and United for proposed flights to Cape Town, South Africa, according to a DOT order issued Friday.
Delta had wanted to add three weekly flights between Atlanta and Cape Town, while United had proposed service between Washington Dulles and the South African city. However, only four of the 21 weekly scheduled roundtrips allowed by the U.S.-South Africa Air Transport Agreement were available, not the six requested.
This limitation put Delta and United at odds because both had made requests — and various appeals as to why each carrier's respective proposal would better serve the public — for three of the four remaining frequencies.
The DOT negotiated with the Department of Transport of the Republic of South Africa to allow two additional frequencies in order to accommodate the request for all six. South Africa will permit the two extra frequencies "upon certain conditions being met." 
This notification led to the DOT's tentative allocations to Delta and United. The DOT has requested that South Africa grant the applications of the carriers no later than Aug. 15. 
Further, the DOT recommends that Delta and United should each receive two of the four currently available frequencies, and one each of the two additional service frequencies, if authorized.
"We extend our sincere gratitude to the Department of Transportation, as well as the numerous government and community leaders, airports, customers and employees who supported this application, for recognizing the tremendous benefits to tourism, commerce and diplomacy that a direct link between Cape Town and Washington, D.C., provides," United president Brett Hart said in a statement. 
The airline added it anticipates flights will be for sale when the carrier receives a final order of approval from DOT.
"Delta is pleased that its application has been tentatively approved to operate direct service from Atlanta to Cape Town," said Delta in a statement. "We hope to provide our customers with more choice of travel between the U.S. and South Africa later this year."
Source: Business Travel News
Source: Read Full Article