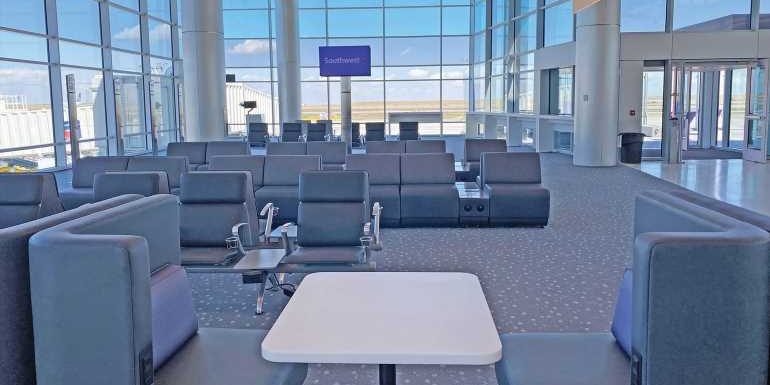 Denver Airport, which is already Southwest's largest base, now has 16 additional gates for the Dallas-based carrier.
Southwest officials joined airports leaders for a ribbon-cutting on the expansion Thursday afternoon. The gates, which are located on the east end of the airport's Concourse C, will become available in early June.
The opening of the 500,000-square-foot facility gives Southwest 40 gates at its disposal in Denver.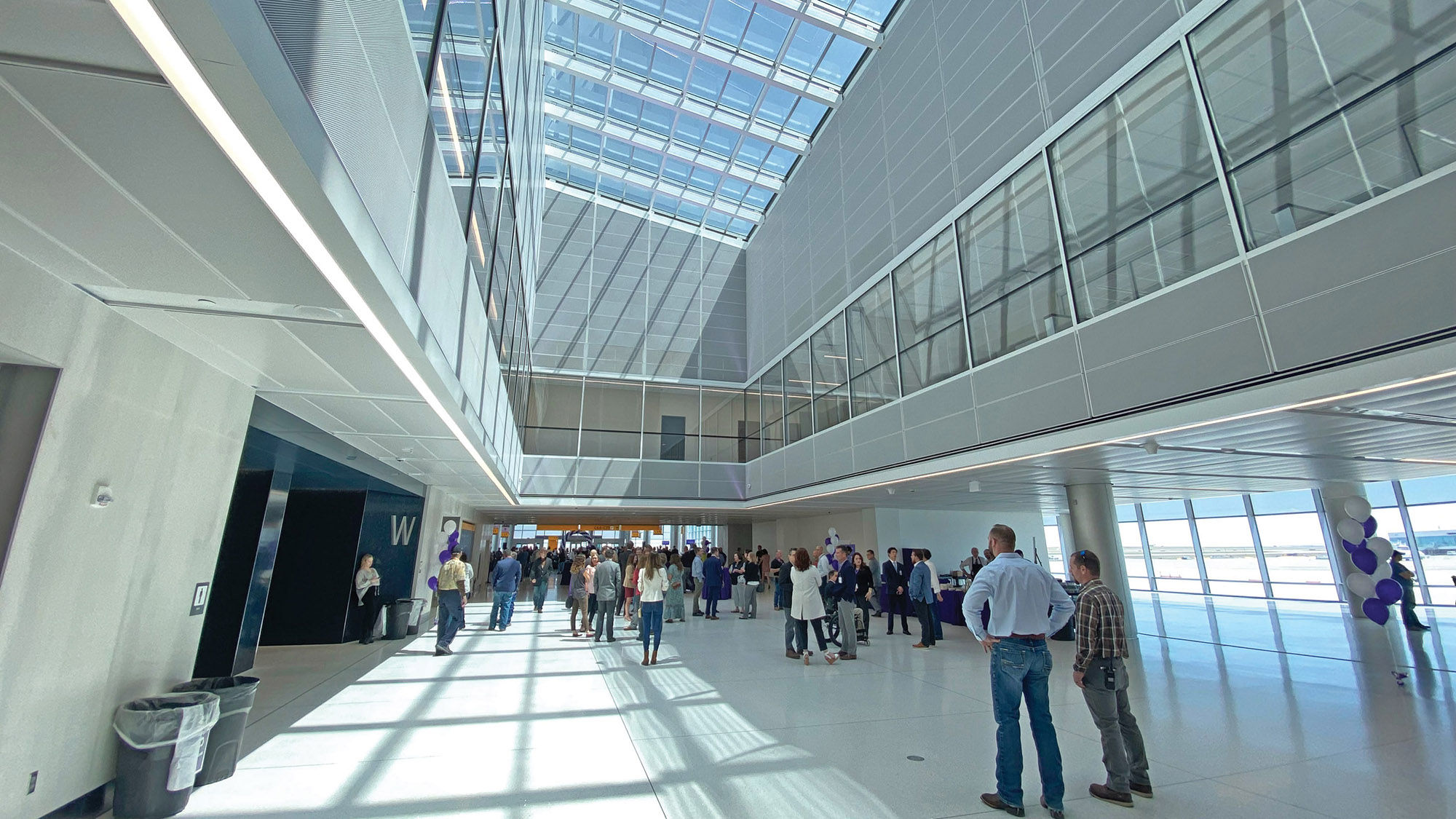 "We'll begin filling in that footprint," Southwest president Mike Van De Ven said during a late March interview at the carrier's new Denver hangar facility. "It's just an evolving, continuing process. You won't see one big jump. You'll just see a continuing growth over the next several years."
• Related: High fares should help Southwest's revenue soar this spring
This summer, Southwest will offer 243 to 250 flights per day from Denver to nearly 90 destinations. Operations will increase to as many as 274 per day in September and October.
Denver usurped Chicago Midway as Southwest's largest station during the pandemic; the carrier will fly 250 peak-day operations at Midway in August. Las Vegas is home to Southwest's third-largest operation.
Van De Ven promised lots more growth for Southwest in Denver.
"More gates. More flights. More people. More customers. More destinations," he said.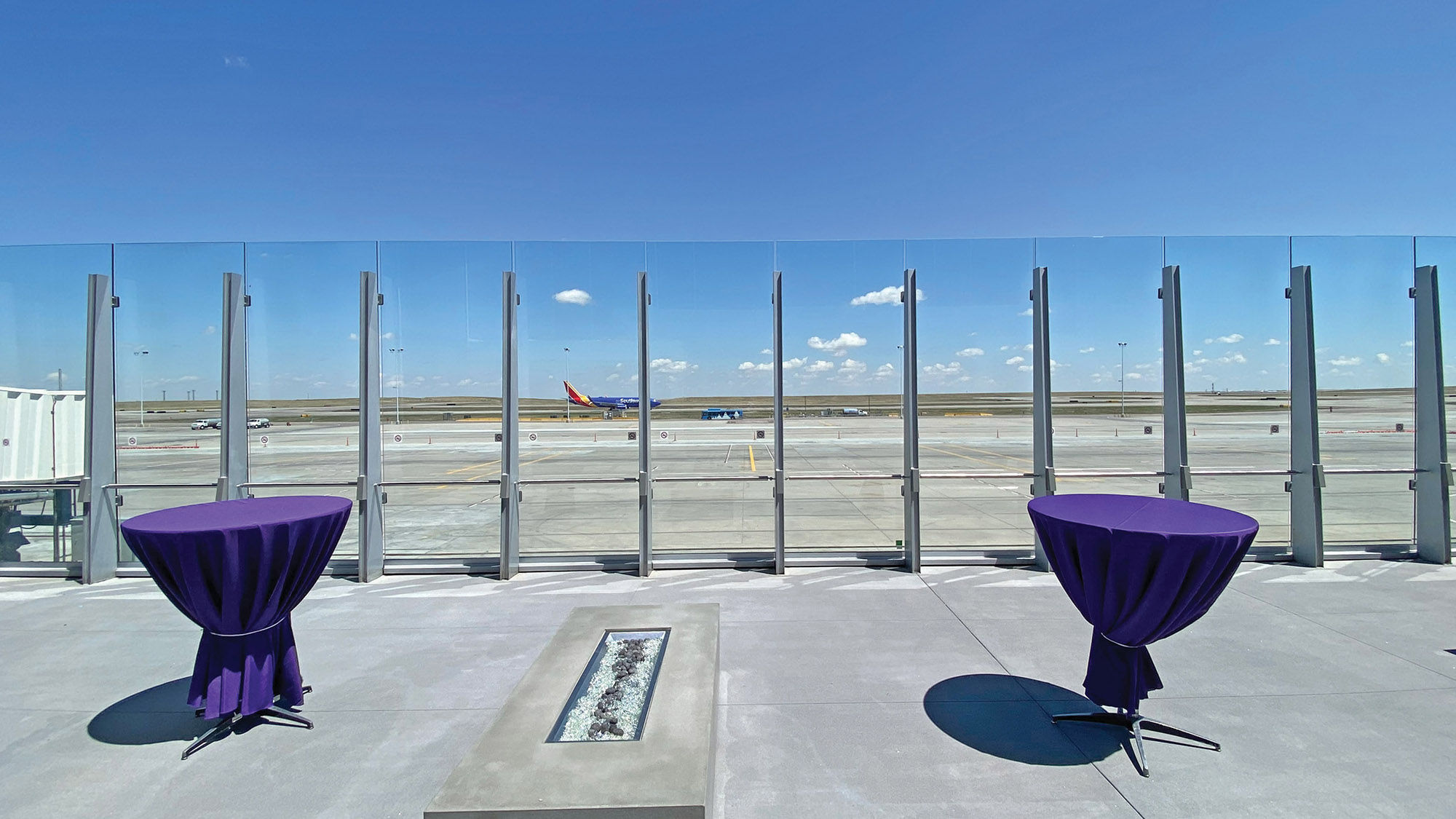 Denver's Concourse C East expansion is part of a 39-gate, $2.3 billion expansion underway at the airport. United occupies four gates in Concourse B West that opened in late 2020. Twelve new gates in the western half of Terminal A and seven new gates in Terminal B East are slated for completion later this year.
• Related: United could add two dozen more gates at Denver
The Concourse C expansion area features two atriums with skylights, a taxiway-facing patio with firepits and gate areas equipped with a variety of seating, including loungers and two-person booths for dining or working.
Source: Read Full Article