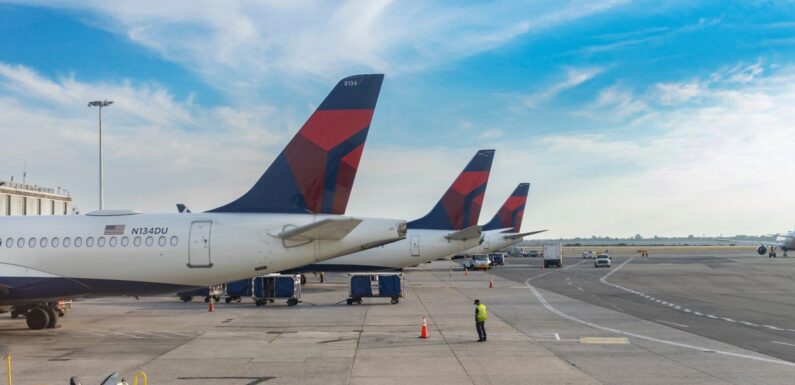 Delta Air Lines is cutting back its corporate staff in an effort to reduce costs. 
In an email, the carrier declined to say how many cuts it has made and what positions it has eliminated but said the moves amount to a small adjustment in corporate and management positions. Frontline employees, such as pilots, flight attendants and customer service agents, aren't impacted.
Related: Delta dials back some changes to loyalty program and lounge access
"While we're not yet back to full capacity, now is the time to make adjustments to programs, budgets and organizational structures across Delta to meet our stated goals — one part of this effort includes adjustments to corporate staffing in support of these changes," the airline said. "These decisions are never made lightly but always with care and respect for our impacted team members and the Delta family."
Delta reported net income during the third quarter of $1.1 billion. But the airline's costs per available seat mile (CASM) excluding fuel, a crucial industry metric, was up 1.3% year over year. For the fourth quarter, Delta projects CASM, excluding fuel, to be flat to up 2% compared with 2023.
Source: Read Full Article