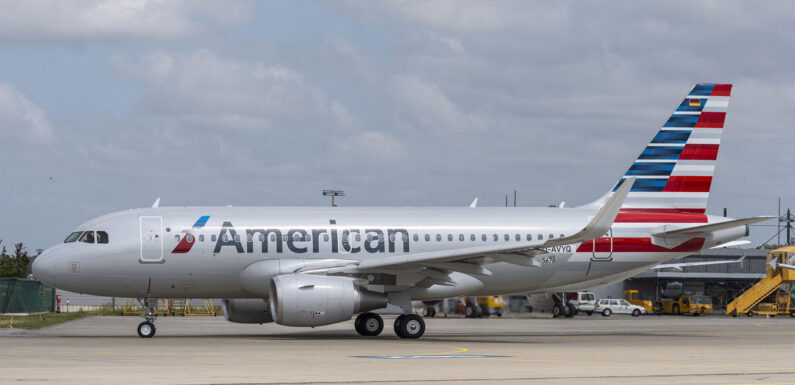 American Airlines announced the departure of three corporate sales leaders as part of a reorganization. The airline's corporate sales division will be folded into other parts of the company. 
"We are not deprioritizing corporate/agency sales, but we are streamlining sales so they perform the core functions of agency relationships and managed corporate sales," the airline said in an emailed statement Wednesday. "All of our customers are important to us. Corporate sales are important to us. But corporate travel hasn't recovered at the rate other customer travel has. We are adjusting to that reality."
The reorganization is the second substantial one this year involving American's North American sales team. The airline implemented a restructuring in February, which included substantial cuts to travel agency sales staff — part of AA's larger and ongoing strategic initiative to generate more direct and NDC sales and fewer sales through the more expensive legacy GDS channel. 
American's decision earlier this year to offer a large portion of its fare offerings only through direct and NDC channels is also part of that initiative. Within GDSs, American is currently offering cheaper fares via NDC than via non-NDC technology on 56% of bookings, according to corporate travel agency AmTrav.
Under this latest reorganization, American's sales team will continue to be led by senior vice president of partnerships and retailing Scott Laurence. In a letter explaining the changes to American sales employees, Laurence announced that vice presidents of global sales Kyle Mabry and Thomas Rajan will be leaving the airline, as will global head of corporate sales Hank Benedetti. 
Laurence also said that American's various corporate sales teams will be folded into broader working groups at the airline.
Notably for travel advisors, American's sales support team will be placed within the airline's reservations division.
"The travel professionals in our reservations group are experts at navigating changes and providing support, and aligning this expertise together will better support our customers," Laurence wrote. 
Other sales teams that will be folded into broader groups include offer management, sales communications, sales insights and automation, international sales and joint business development, and international operations.
Though American described the restructuring as a streamlining of its corporate and agency sales functions, airline industry analyst and travel advisor Brett Snyder has a different view. 
"They are taking the pieces of the sales team that they still want to keep and they are just divvying it up to different parts of the rest of the company. There is no centralized sales team anymore," he said. "It just confirms what we all already know as agents, that American does not value its travel partners, its travel retailers as they call them, and effectively just tolerates them."
Laurence wrote that business travel will be an integral part of American's success, but that customer behavior has changed. The airline says all types of travelers, including business travelers, want more direct engagement from airlines and more complete and tailored offerings.
Also, American has said that the percentage of bookings from managed accounts has fallen, and that independent business travel is on the rise.
Source: Read Full Article