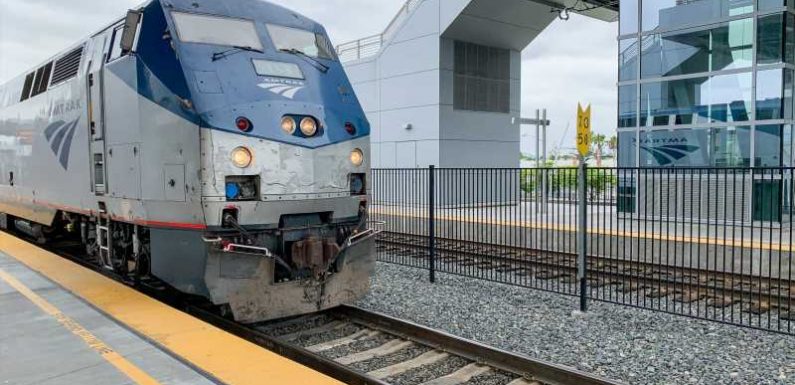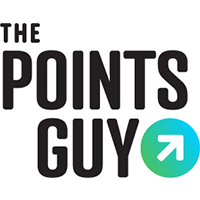 If you're not ready to take to the skies yet but are still planning to travel, you might be considering taking the train.
While the American train system pales compared to that of many European and Asian countries, it can still offer a convenient alternative to flying. Amtrak, which operates most of the medium- and long-haul passenger trains in the US, offers its own loyalty program to reward frequent customers with free rides.
Today, we're going to take a look at everything you need to know to maximize the Amtrak Guest Rewards program. We're going to cover everything from earning and redeeming points to elite status, lounge access and more.
For more TPG news, deals and points and miles tips delivered each morning to your inbox, subscribe to our daily newsletter.
In This Post
About Amtrak
Amtrak operates the vast majority of intercity passenger rail routes in the U.S. From short-haul to cross-country, you could take the train to over 500 destinations in 46 states and Canada. Amtrak's fleet includes a mix of trains with standard coach, business class and first-class seating, sleeper cars, and auto trains.
Unlike airlines, Amtrak doesn't have partner programs you can credit your points to. If you want to earn rewards on your train rides, your only option is to credit your points to Amtrak's own Amtrak Guest Rewards program. You earn and redeem points primarily based on ticket prices. Depending on how much you spend or how often you travel in premium cabins, you may be able to earn one of three elite status levels.
Amtrak has made several customer-friendly changes in recent months due to the coronavirus outbreak, including extending elite status and point expiration. Amtrak also requires face coverings, limits passenger capacity, and waives all change fees for reservations made through Mar. 31, 2021. Additionally, Amtrak is sharing how full a train will be, with a passenger volume number next to each train on the search results page.
Related: What is it like to take Amtrak during the pandemic?
Earning Amtrak points
There are various ways to earn Amtrak points, including ones that don't require you to leave your home. Amtrak points normally expire after 24 months of inactivity, though point expiration has been paused through June 30, 2021. Outside of this temporary extension, you can keep your points from expiring with any qualifying activity discussed below.
Earn Amtrak points by taking the train
The most common way to earn Amtrak points is from your paid train tickets. Members earn 2 points per dollar spent, plus a 25% bonus for business-class travel and a 50% bonus for Acela First class. You can also earn a 500-point bonus for referring a new friend to the Amtrak Guest Rewards program.
Amtrak routinely offers promotions for discounted tickets and extra points. For instance, with the recent Double Days promo, members were able to earn 2x Guest Rewards points on all rides. There's often no limit to how many bonus points you can earn with these promotions, but registration is typically required.
Earn Amtrak points through partners
Amtrak also has several other retail and commercial partners that let you earn bonus points on hotels, car rentals and more. For instance, you can earn 1,000 points and a 15% discount when shopping for new Samsonite luggage, along with 5,500 bonus points when ordering wines from Vinesse. In addition to partnerships with Choice Privileges and Wyndham Rewards, Amtrak members can earn up to 10,000 points when booking hotels through Rocketmiles or Amtrak Hotels & Cars.
Amtrak even operates an online shopping portal, which offers up to 14x points per dollar spent at select merchants.
You can also buy points, but we typically only recommend doing so if you're just short on the points you need for a specific award.
Transfer points to Amtrak
While Amtrak doesn't partner with any of the major transferable points currencies like Chase or Amex, you can still transfer points from the following programs into your Amtrak Guest Rewards account. Some of the partners even offer transfer bonuses from time to time.
| | |
| --- | --- |
| Program | Transfer Ratio |
| Audience Rewards | 1,000:1,000 |
| Choice Privileges | 32,000:5,000 |
| Hertz Gold Plus Rewards | 600:500 |
| Hilton Honors | 10,000:1,500 |
| Wyndham Rewards | 5:1 |
Amtrak credit cards
If you find yourself frequently traveling on Amtrak, you might want to consider applying for one of two cobranded credit cards issued by Bank of America. The Amtrak Guest Rewards© World Mastercard® is currently offering 20,000 points after spending $1,000 in the first 90 days of account opening and the no-annual-fee Amtrak Guest Rewards® Platinum Mastercard® is offering 12,000 points after spending $1,000 in the first 90 days. TPG values Amtrak points at a whopping 2.5 cents each, making each of these bonuses worth $500 and $300, respectively.
Here's a breakdown of each card's benefits:
Amtrak Guest Rewards© World Mastercard®
Amtrak Guest Rewards® Platinum Mastercard®
Earnings on Amtrak travel, including onboard purchases
3 points per $1 spent
2 points per $1 spent
Earnings on other qualifying travel
2x points
N/A
Earnings on all other purchases
1x points
1x points
On-board purchase rebate
20%
10%
Both cards also include a Complimentary Companion Coupon at account opening and each year you renew your card, a one-class upgrade, lounge pass, 5% rebate when redeeming Amtrak points for travel and 1,000 Tier Qualifying Points (TQPs) for every $5,000 spent per calendar year (up to four times).
Related: The best credit cards to use for train travel
Redeeming Amtrak points
Amtrak points are some of the most valuable around. Redemptions start as low as 800 points and searching for award space on Amtrak's website is very easy. Search for a ticket as you normally would and select points instead of dollars.
Amtrak doesn't use a fixed award chart anymore. Much like Southwest or JetBlue, the reward prices are roughly tied to the ticket's cash cost. To get the best value from your points, you'll want to use them on trips when the cheapest saver-level tickets are sold out.
Redeem points for Amtrak train tickets
Take the popular route from Washington D.C. to New York as an example. Looking at a sample date in January, the standard Northeast Regional train costs 3,430 points for a coach "value" fare seat or 3,815 points for a business-class seat. This corresponds to cash prices of $98 and $109, respectively, giving you a redemption value of 2.86 cents per point in either case. Note that the cheapest coach "saver" seats aren't eligible for award redemption.
If we look instead at the Acela, we see redemption rates of 10,843 points for a business-class seat or 17,242 points for a first-class seat. With cash prices of $183 and $291, this gives us a redemption value of 1.69 cents per point for both tickets.
Related: A review of business class on Amtrak's Acela
Amtrak runs dozens of trains on this route each day, with the price depending on the type of train (Acela vs. Northeast Regional), fare class (value, flexible, etc.) and departure times.
You can even use your points to book a sleeper room on some of Amtrak's longer and more-scenic routes, like the 46-hour journey from Chicago to Seattle. A sleeper compartment on this nonstop journey costs just over 18,000 points, versus $527 cash.
If you're curious about what 45 hours on a train feels like, make sure to check out TPG's review of the "Superliner Roomette" from Chicago to Portland. Reporter Katie Genter booked the tickets on sale for $448 per person for the one-way trip. Besides the subpar dining experience, she enjoyed the scenic journey (though she admits that spending that long on a train certainly won't be for everyone).
Related: 11 mistakes people make when taking a cross-country Amtrak
Redeem points for non-train travel
Amtrak also gives you the option to redeem your points for other travel experiences, such as hotels, rental cars and cruises. A $100 gift card to Barnes and Noble, Disney or Nike will set you back 10,000-12,000 points. That means Amtrak is valuing your points at 0.83 to 1 cent apiece for these redemptions, which is sub-par. You'll get roughly the same rate if you opt for dining or entertainment gift cards instead (like Applebees, AMC or Starbucks). All of the $50 denomination cards cost 6,000 points.
Elite status
Amtrak Guest Rewards offers three elite status tiers, including bonus points, upgrades, and lounge access. Qualification is based on your yearly total of Tier Qualifying Points (TQPs).
Members earn 2 points per dollar spent, plus a 25% bonus for business-class tickets and a 50% bonus on Acela first-class tickets. Amtrak Guest Rewards World Mastercard cardholders can earn up to 4,000 TQPs a year — 1,000 for every $5,000 spent on their card.
Select
Select Plus
Select Executive
Tier Qualifying Points needed
5,000
10,000
20,000
Tier status points bonus
25%
50%
100%
One class upgrades
2
4
4 (plus one more with every additional 3,000 TQP)
Companion coupons
N/A
2
2
Access to ClubAcela and Metropolitan Lounge
2 single-visit passes
Yes
Yes
Access to United Club locations (ending Feb. 4, 2021)
N/A
Yes
Yes
Amtrak and United's partnership is great because it gives Amtrak elites access to United Club locations when flying with the airline or another Star Alliance carrier. Unfortunately, Amtrak is cutting ties with United and elites will no longer have reciprocal lounge access beginning in February.
Related: Why I'm (temporarily) switching my loyalty to Amtrak
Amtrak lounge access
You can find ClubAcela and Metropolitan lounges in Boston, Chicago, Los Angeles, New York, Philadelphia, Portland and Washington D.C. These lounges have continued to operate during the pandemic.
Access is available to passengers traveling in first-class or sleeper cars. Business-class passengers can use the lounges in Chicago, Los Angeles, Portland and St. Louis.
Depending on your elite status, you may even be able to access the lounges when traveling in coach. Select Plus and Select Executive elites get unlimited lounge access, while Select members get two single-visit passes each year. Additionally, the Amtrak credit card currently includes a complimentary single-visit lounge pass upon account opening.
United Club Infinite cardholders can currently use the Amtrak lounges in Boston, New York, Philadelphia and Washington, D.C. Access to these lounges is also available to United Polaris business class passengers with a same-day boarding pass. However, as with the United Club access for Amtrak elites, these benefits are ending on Feb. 4, 2021.
Related: Free lounge access for select Amtrak credit cardholders this summer
Bottom line
Amtrak might not have the best reputation, but the company is working on turning that around and restoring reliable service. For many short trips, especially up and down the coast, Amtrak is an excellent alternative to flying. Amtrak points can be incredibly valuable, especially for trips where the cheapest tickets are already sold out.
Additional reporting by Ethan Steinberg.
Featured photo by Summer Hull/The Points Guy
SPONSORED: With states reopening, enjoying a meal from a restaurant no longer just means curbside pickup.
And when you do spend on dining, you should use a credit card that will maximize your rewards and potentially even score special discounts. Thanks to temporary card bonuses and changes due to coronavirus, you may even be able to score a meal at your favorite restaurant for free. 
These are the best credit cards for dining out, taking out, and ordering in to maximize every meal purchase.
—
Editorial Disclaimer: Opinions expressed here are the author's alone, not those of any bank, credit card issuer, airlines or hotel chain, and have not been reviewed, approved or otherwise endorsed by any of these entities.
Source: Read Full Article