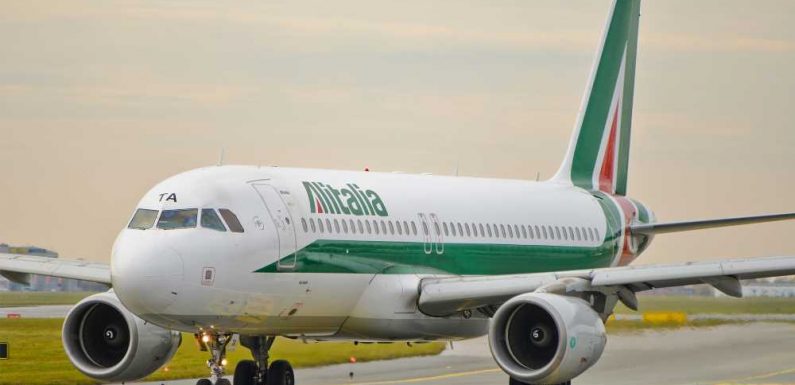 The airline that will replace Alitalia expects to launch on Oct. 15. 
Italia Transporto Aereo, or ITA, will begin operations flying a fleet of 52 aircraft to 45 destinations on 61 routes with bases in Milan and Rome, the company said. 
Initial U.S. destinations will be New York, Boston and Miami, with service to Washington and Los Angeles expected to be added in summer 2022. 
ITA expects to grow to 105 aircraft, 74 destinations and 89 routes by 2025.
Related story: Italian carrier Neos entering U.S. market
The launch announcement was enabled by an agreement between the Italian government and the European Commission over the fate of Alitalia, which fell into the Italian equivalent of bankruptcy in 2017. Well before the Covid-19 crisis, the European Commission had begun investigations into whether the 1.3 billion euros in loans that Italy had provided to the airline ran afoul of EU rules governing state aid. 
Under the new Italy-EU agreement, ITA will be independent of Alitalia and won't be liable for paying back the carrier's debt. 
ITA will instead acquire Alitalia's assets through direct negotiation. The new airline also said it plans to take part in a public bidding process for the Alitalia name and logo and noted that it believes the Alitalia brand is an "essential element" of its launch plan. 
It's not entirely clear, however, what name ITA will launch under.
The current Alitalia continues to sell and operate flights this summer. No final day of operations has been announced, though that day could be no later than Oct. 14, ahead of the ITA launch.
ITA said it seeks to raise 700 million euros ahead of the launch.
The company expects to reach operational break-even by the third quarter of 2023.  
Source: Read Full Article