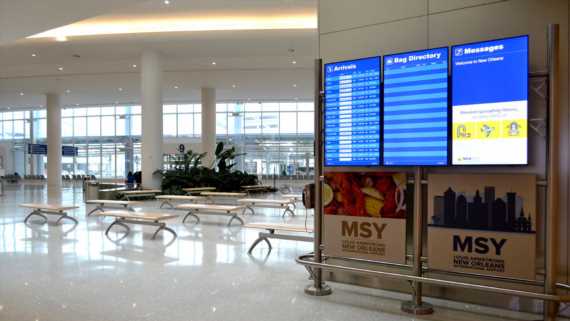 Louis Armstrong New Orleans International Airport is technically open on Monday, but airport officials expect all flights to be canceled for the second straight day. 
Passengers should nevertheless check directly with their airline for the most accurate flight information, the airport said in a Twitter post.
The airport also said it is conducting a damage assessment in the wake of Hurricane Ida. 
Ida knocked out power in New Orleans on Aug. 29 after making landfall with 150 mph winds about 100 miles to the city's south. 
As of 10:15 a.m. local time on Monday, 91% of flights scheduled out of New Orleans had been canceled, according to Flight Aware.
Source: Read Full Article