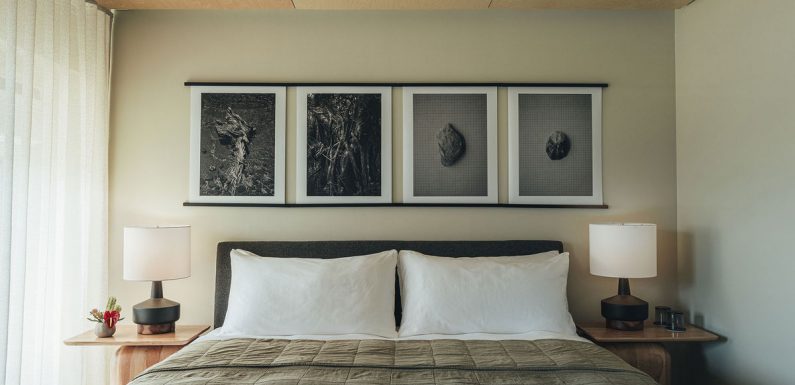 A new hotel in Kona offers a design-forward aesthetic. Pacific 19 Kona, located in Kailua-Kona, is now accepting reservations for April 1 and beyond. It's located in one of the buildings that was once part of the Kona Seaside Hotel. The hotel's name comes from the Big Island of Hawaii's positioning on the 19th parallel, the latitudinal line 19 degrees from the equator.
The boutique hotel's accommodations include 122 rooms with fresh designs by Honolulu-based team The Vanguard Theory, woodworking by Ryan Donnelly and custom wallpaper by local artist Lauren Trangmar. All rooms have a lanai and "a macro bar featuring snacks and purchasable adventure gear." The hotel has its own cafe, serving coffee and tea.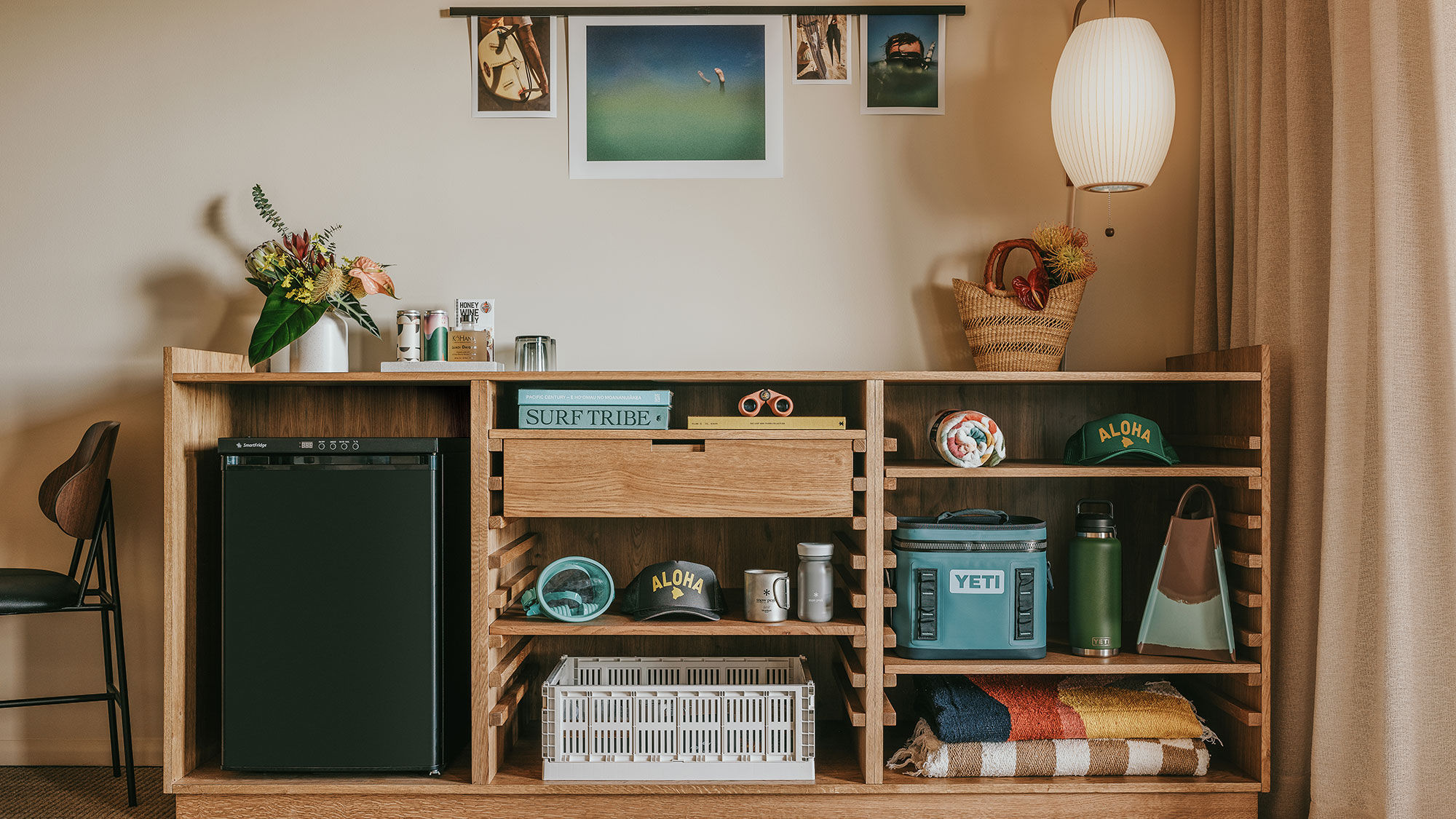 "Pacific 19 Kona is focused on providing adventure travelers with the tools needed to experience the best of Kona and Hawaii Island," said James Evans, managing partner of Nine Brains (a hospitality and development firm), in a press release. "With the debut of this modern hotel, guests will have access to custom-tailored island itineraries to explore … Hawaii Island with the best experiences of Kona at their fingertips."
The hotel also will have varied programming, such as daily yoga classes, food trucks and pop-up shops.
Room rates start at $299 per night.
Source: Read Full Article